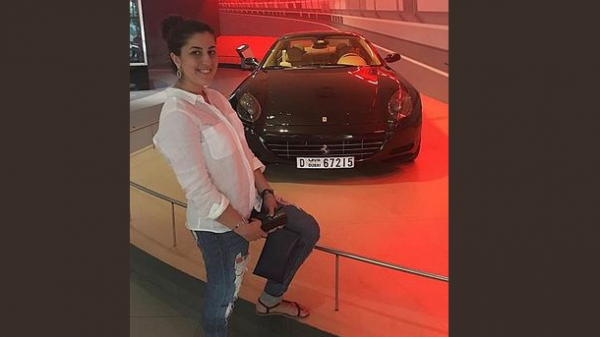 Two employees of the Moscow territorial Bank of Sberbank of Russia suspected of fraud. About it writes "Kommersant".
According to the newspaper, managers on work with clients sisters Maryam and Tamilla Dadashevich detained in the showroom during the purchase of a new Ferrari. So Maryam dreamed, apparently, for a long time, and last year even took pictures on the background of this car in the Ferrari Museum in the UAE, signed the image in Instagram: "Give me."
According to investigators, the girls took off and cashed from the accounts of one of clients 40 million rubles. Thus, according to unconfirmed reports, they were planning to steal up to 4 billion rubles.
Against the sisters opened a criminal case on the fact of especially large fraud.
The issue on election of preventive measures against suspects not yet resolved. The investigators find out whether the girls are accomplices or they acted independently.
Sberbank of Russia said that the investigation is conducted with the active assistance of the security service of the credit institution. "We provide law enforcement agencies with all requested information and are interested in an objective and comprehensive investigation", – noted in press service.
Comments
comments