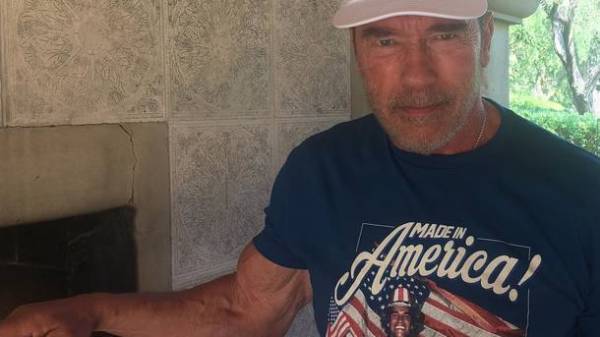 Former California Governor actor, Arnold Schwarzenegger has published on Twitter a video message to Donald Trump, which questioned that the President of the United States will be able to fulfill his campaign promise, reducing social programs in the country.
"The ratings are going down, and you are sucked swamp. Wow, you now have 30 (percent)? What did you expect, reducing out-of-school programs for children and a "Meals on wheels" for the poor?" − said Schwarzenegger.
We will remind, according to recent polls of Gallup, actions trump approve only 37% of Americans and 58% disapprove. These are the lowest ratings among presidents in modern history of the country in the first year of the reign.
In addition, the actor plays a campaign slogan of the incumbent − "Drain the swamp!", under which trump was referring to bureaucrats and politicians in Washington, not caring about the needs of ordinary people.
"This (reduction of social programs) is not what you call "to Make America great again". Hey, who do you advise?" − said the actor.
To see the real state of things, he invited Trump to visit one of the schools near the White house and said he was ready to take back the head of state.
Hey, @realDonaldTrump, I have some advice. See you at Hart Middle School? Here's more info about #afterschool: https://t.co/NOgdhBHyyp pic.twitter.com/NQI2OdVqtF
— Arnold (@Schwarzenegger) 21 Mar 2017
Schwarzenegger previously criticized the immigration decree trump and offered peesident USA otdaet him your post.
Comments
comments