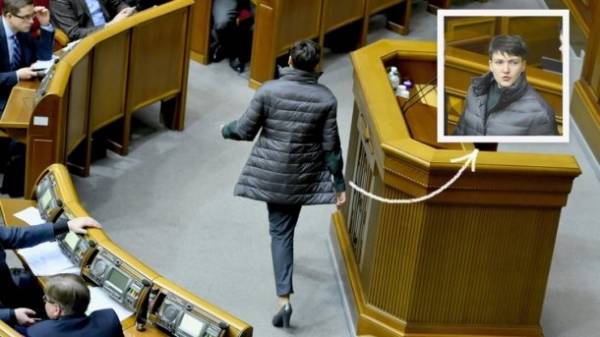 The people's Deputy Nadezhda Savchenko at the current session of Parliament was in shoes with heels and jacket, and, judging by the photo, did not remove it even in the courtroom, according to "Country".
The MP again decided to surprise his way, he came to the Parliament in shoes with impressive heels and jacket of the Italian brand. It is worth noting that she even spoke before Parliament in the jacket.
Also the edition reports that her new jacket is a little more than five thousand hryvnia.
Let us remind, Hope Savchenko in the television broadcast surprised the public with a new image, causing uncharacteristic for yourself makeup.
Note that the MP is not the first time surprises with the periodic change of image. So, in December of last year on one of their briefings, it appeared in the hat and outer clothingthat was immediately ridiculed in the network.
Comments
comments