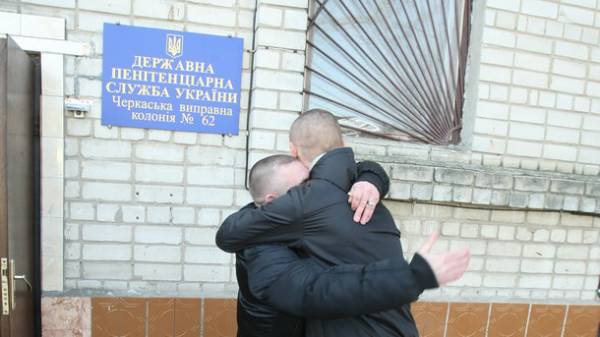 In 2016, the President has pardoned 67 people. On this March 22 at the briefing said the head of the Department of pardons of the presidential Administration Alexander Bukalov, the press service of the AP.
According to Bukalova, the President pardoned 23 people by reducing the penalty, other convicts were freed from further punishment.
Among the pardoned eight people were convicted of careless crimes. A significant part of the pardoned elderly people, of which 17 people older than 60 years. Virtually all of the pardoned had been convicted for the first time, although almost half of them serving significant sentences. All pardoned – not repeat offenders and their dismissal does not threaten the security of citizens, said the AP.
Head of the Department on pardons, said: "In 2015, the prison was 130 people, which was a pardon in previous years. But as of the end of 2016 from more than 100 people who were pardoned by the President Poroshenko from June 2015, no one went to jail again. This speaks to the thoroughness with which the Commission under the President of Ukraine on clemency and the Department of pardons APU approach to the selection of candidates for a pardon."
During the year, the Department concerning pardon of administration of the President received 1791 material clemency, of which 1435 were requests to pardon convicted 1253. For the 12 months of the Commission at the President concerning pardon met nine times. According to the proposals of the Commission President has pardoned 67 prisoners. However, he didn't satisfy the petition concerning persons who had committed serious or particularly serious intentional crime or has been repeatedly convicted and served a very minor sentence.
Oleksandr Bukalov said that the regulation on the exercise of the pardon decree of the President was amended. Now, the right to petition for clemency was received by the parents of the convicts, their children, protector, wife, husband and others. "This procedure allows you to better ensure the right of prisoners to pardon," – said the head of the Department for clemency.
Comments
comments