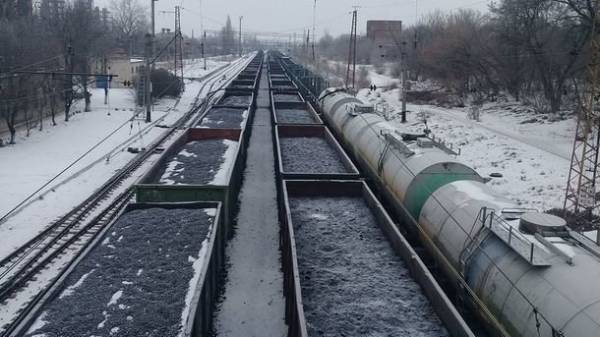 The German Advisory group in Ukraine found that the blockade of the occupied territories of Donbass, the country lost 1.6 percent of GDP, but it is not dramatically increased. This was stated in the comments, DW group leader Ricardo Giucci.
According to him, the main problems of Ukraine are connected with metallurgy and energy.
"We felt that in uncontrolled areas now produce 1.6 per cent of Ukraine's GDP. From the macroeconomic point of view, is undoubtedly a shock for the country, but it's not a disaster," said Giucci and added that if not for the blockade that the IMF could not stand the allocation of the next tranche.
We will remind, on March 19 it became known that the issue of Ukraine, is scheduled for consideration on March 20, disappeared from the agenda of the meetings of the Board of Directors of the IMF. Now the agenda is painted to 24 March and Ukraine in it.
He explained that if the 2013 production chain in the Donbas were closely connected, but now the situation has changed in three years, integration has become smaller, it is stored primarily in the production of steel.
"For other sectors we do not expect strong shocks. Largely, these two regions already separated. Anthracite and coke can be imported. It will be more expensive, there are logistical issues, but Ukraine can cope with this without major negative consequences," Giucci noted.
In turn, Prime Minister Vladimir Groisman told, as blockade of Donbass will affect the economy of Ukraine.
Comments
comments