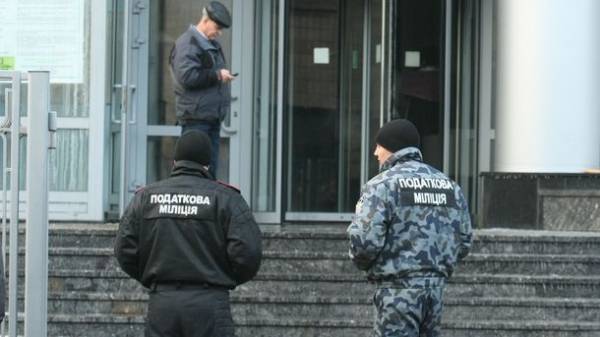 President Petro Poroshenko calls for the elimination of the Institute of tax police and its replacement by the financial investigations Service.
The President said during a speech at the meeting of the regional development Council in Kyiv on Monday.
"For several decades there is a debate about the fate of the tax police. I recall that a few years ago talked about the impact of station on business, the impact of fire on business, spoke about the influence of environmentalists, other. There were three sacred cows: the security service, the police and the tax police or the police, which no one even touch could not. I am sure that, unfortunately, attempts to find a compromise while stalled. I am sure that it is time to make decisions and to put an end. My direct political will is that the structure of tax police should be liquidated. It is a job not muscular guys in masks, and "nerds" in white collar through analytical work. Therefore, here we do not need more power, and analytical ability. Not brute force, mask-show, and efficient concrete work", – said the President.
The head of state said that before the meeting of the National Council of reforms with the active participation of the government, parliamentary committees, MPs, experts and the public finalized a bill that the President is ready to present as urgent, short term has earned a new Service of financial investigations as a fundamentally new analytical body.
Recall that in late 2016 due to technical errors, the Verkhovna Rada has announced the tax police out of the law from January 1, 2017, however, Parliament continues attempts to revive her.
A bill on the establishment of the financial investigation Service provides a number of basic principles on which it is planned to create financial police:
replacement of the power of the analytical approach;
downsizing to 2.5 thousand people (currently 15 million);
non-interference in the work of an honest business;
updating of staff through a transparent competition and an independent selection Committee, representatives of the power block – no more than 25%;
wages, which will reduce the risk of corruption and provide an opportunity to attract the best people.
Note that the law establishing a financial police and referred to in the Memorandum with the International monetary Fund.
Comments
comments