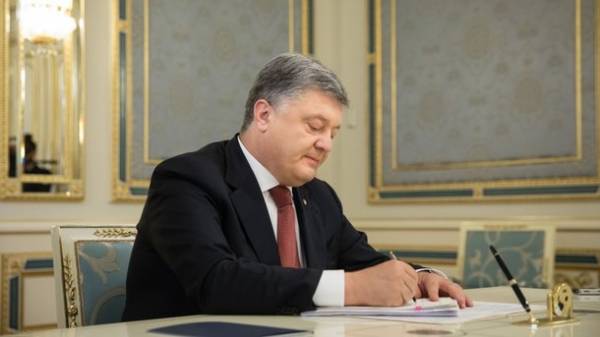 President of Ukraine Petro Poroshenko awarded the fighter of National guard of Sergei Dobrovolsky, who yesterday saved the victim from the explosion on the street woman, the medal "For the saved life".
"The Bible says that if saved at least one life, then for this it was necessary to live. It was a national guardsman Sergei Dobrovolsky, who yesterday saved a woman who was injured from the explosion on the street Grushevskogo. I was pleasantly surprised by the professionalism of the actions of a soldier: Sergei kept his head, took the situation under control and provided first-aid. I firmly believe, so it should act the Ukrainian soldier", – wrote Poroshenko on his page in Facebook.
See also: Hero of Ukraine about the explosion at Grushevskogo: "My family has suffered accident"
"Awarded Sergey Dobrovolsky medal "For the saved life" – one of the most Christian and the most honorable state awards", – the President added.
Sergei Dobrovolsky, in turn, told the President about the details of the first minutes after the incident in the capital. He, along with his colleagues was returning from the places of permanent deployment of their battalion when during the movement of the bus on the street explosion.
"Passing the Cabinet, we saw that the right side of the street on the hill was a blast. In our eyes, in 15-20 metres ahead. After the explosion the woman and the man has fallen," he said.
Captain Dobrovolsky stopped a police bus and, along with Lieutenant V. Nikonov ran up to the victims and provided them with first aid. By order of the captain were exposed to seven soldiers to guard the scene, was also summoned an ambulance and the squad of patrol police.
As reported, the explosion took place on 24 August on the Grushevsky street between the building of the Cabinet and the stadium "Dynamo" them. Valery Lobanovsky.
It was reported that the explosion injured a family of three. Later it turned out that it was the wife, mother-in-law and a family friend of the hero ATO Valeria Chibinyaeva.
Comments
comments