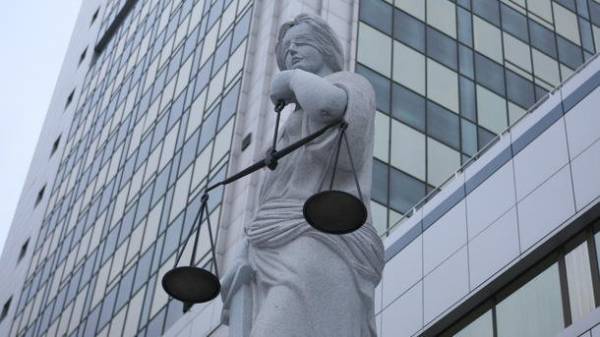 Yuri Baulin, a three-year term which on a post of the Chairman of the constitutional court (CC) of Ukraine expired on March 18, continues to serve as the acting head of the court as a senior judge. About it reported in a press-service of the COP.
"On March 18, expired three-year term Yu. a. nos on as Chairman, however he continues to serve as the acting head of the COP as the eldest judge," – said the press service of the constitutional court of Ukraine.
COP recalled that article 22 of the law on the constitutional court provides that the duties of the head of the court in the absence of the two deputies performed by the oldest judge.
According to the press service, the judge Victor Kryvenko performed the duties of the President of COP 16 and 17 March in connection with the absence of nos in the workplace.
Later in the press service of the COP said that Baulin 20 March stepped down as the head of the COP and assumed the duties of President of the court.
In accordance with the regulations, the head of the constitutional court is elected by secret ballot at a special plenary meeting of the COP no later than two months from the moment the position became vacant, not later than may 20.
Baulin was elected head of the COP on the results of the secret ballot on 18 March 2014. In February 2008 he was appointed a judge of the COP, and in November 2011 he was elected Deputy Chairman of the COP.
Comments
comments