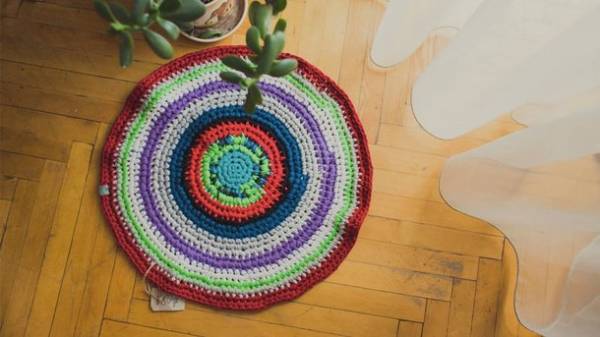 Charity shops — a sight of relief when one person sells something of my stuff and the other buys, the money (or part of them) go to charity. There are different formats outlets or online stores. From the side they are somewhat similar to second-hand or, rather, the Commission — the main difference is that the funds go to good causes. To help those in need, it becomes very simple: just get rid of something unnecessary or buy something you need.
WHAT ARE THEY GOOD FOR
Charity shops are different from thrift and consignment shops because you in any case, do something charitable and giving, and buying. Also you continue the life of things and help nature: not used unnecessary natural resources, who would go on manufacture of new garments, shoes or accessories, do not need recycling what else could be.
And do these sites — a separate world: in these stores you can find interesting and unique items, and sellers can help you find the image and style. Also nice when all purchases are wrapped in craftool paper and beautifully packaged, you can buy tea and sweets. Each point is required to provide monthly reports about how much money was collected and what was spent. These stores typically active in social networks on their pages, they put up the news, publish photos from events or delivery of money, etc.
MURAKI: INTERNET PLATFORM
Charity platform "Muraji" appeared at the end of 2014, when crowds of active volunteering. In search of an alternative method of assistance and the project was created. To start a long time: the technical issues have been implemented in a fairly short period of time, but slowed down the legal component. By law, donors who receive benefits must pay the tax. Was looking for the best and legally correct form, in connection with a full to start happened in November 2015.
The seller chooses which Foundation will get the money for his.
"Now on the platform — about 5 thousand active participants, who buy and sell goods. We are not a charitable organization. We are a tool that helps nine funds to these funds. Each seller chooses where you will be directed to his means: children with cancer, soldiers ATO or homeless animals. In the current functionality we don't show buyers, where will the money for the things that no conflict of interest. In some lots there is a button "Start chat" — so you can chat with the seller and specify size or possible disadvantages. If the goods are not redeemed, it is not returned to the seller and sent to us. We are trying to attach these things," says the project Manager Ekaterina Alimova.
Through additional funds was a project to help children with cancer "Sviy to Svoge", in which Ukrainian producers gratuitously give his goods to charity. This is new stuff, current season.
HOW TO HELP? Simply register on the website, photograph the thing and post photos and description. If you can't determine price, the administrator will assess it at market value. The thing is until it can not be bought. After the sale, it must be mailed to the buyer. Pays for the shipment, the new owner of the purchased things and funds are transferred directly to a charity specified by the seller.
From experience, consumers are actively snapping up electronics and designer clothes. But the most interesting thing that I wanted to buy even the organizers "Murah", but did not — a real telescope!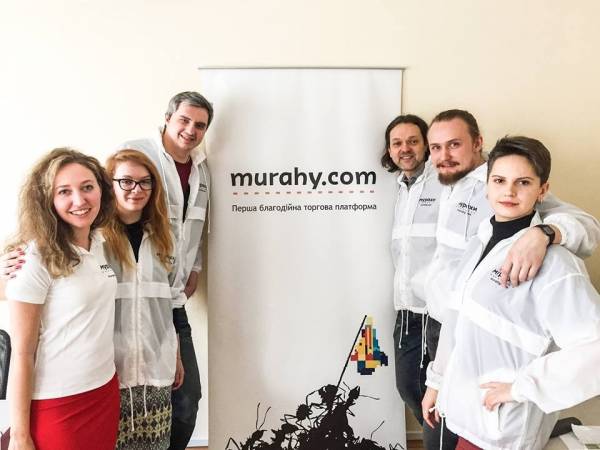 The whole team. Trying to help online and offline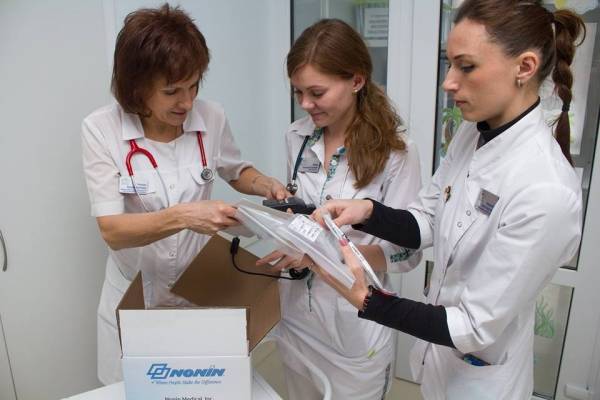 Help of premature. Collected on a pulse oximeter for the "tropisk"
WEASEL: 40% FOR THE BENEFIT OF
The first Metropolitan charity shop "Laska" was opened 4 years ago. Only two shops and two of the city Mall boxes have been installed to collect things. The model of this project is simple: things have taken, sorted and the most part, about 90%, transfer for free to the poor, through charitable funds. "The store sells the best goods brought out (about 10%) and implement things Ukrainian designers. 40% profit goes to charities, the rest goes to pay rent, bills, salaries of sellers, and so on. The store works with several charities and even the child with cerebral palsy rehabilitation regularly paid, — said one of the founding Anna Uvarova. — We do not work at all without money: when there is no motivation, the store is closed". Girls-sellers are promoting goods in social networks: pick outfits and put the photo shoot on their pages. In the shop trying to even the cloth is not lost, to cooperate with the elderly and nursing homes: seniors knit mats, sell them in the shop and half the proceeds given to the weaving.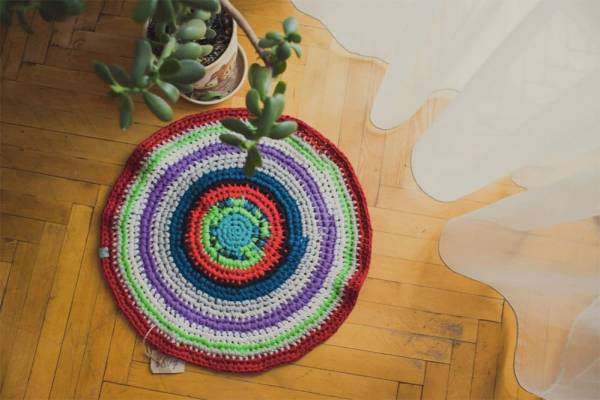 Rugs from rags. Old people can earn extra money on knitting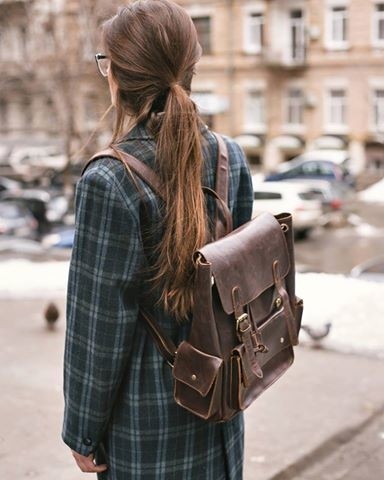 Necessary. There are accessories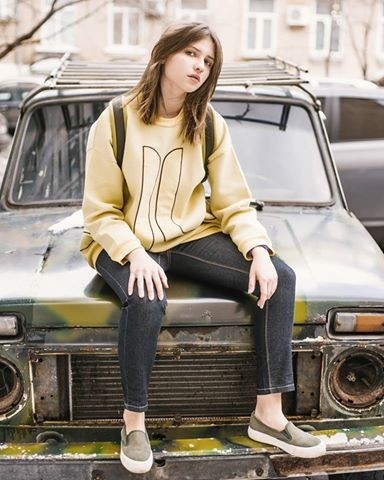 Image. Doing photo shoots
WHAT TO TAKE
Since the staff work for free or for a very small fee and responsibilities they have, to all the donators are asked to be respectful to all participants in the process. You need to give something that really can please the new owner. It is not necessary to give the old, very worn, or require repair things. Therefore, before taking things to the charity shop, they need to wash bike, check and button locks, the operability of zippers, buttons, and so on. It is advisable to bring a few things for the season, because stores often have no place to store them six months until they again become relevant. Tie the laces of the Shoe to the pair is not lost when sorting and belts, removable collars, and so on. put it in your pocket.
Comments
comments