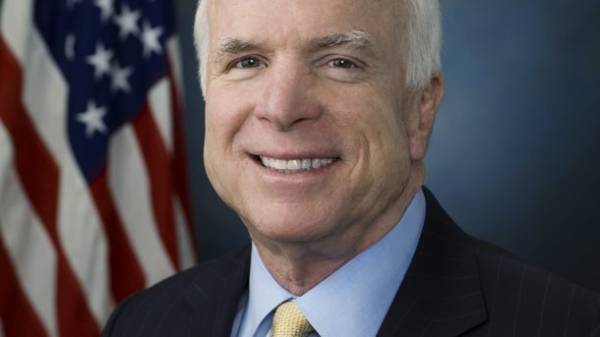 The Chairman of the Committee on Armed services of the Senate of the USA John McCain expressed optimism about the provision of the United States of America Ukraine with lethal weapons. He said this today at a press conference in Brussels, answering a reporter's question.
"The Senate many years ago came to agreement on the modalities of entering of Ukraine into NATO. I would say that our priority for Ukraine to provide Ukraine with lethal weapons, weapons in order for them to protect themselves, such as Javelin, radars and more," said McCain.
Speaking about the timeframe of the initiative, the Senator expressed the hope that this will happen during the current administration because she has a positive attitude to this issue.
"I can't predict the result, but I'm optimistic, I have to be optimistic, because Vladimir Putin stepped up military activity in Eastern Ukraine. We know about it, and he will continue to do so as long as he will think that he is for nothing. And at least we should give them (Ukrainians) the ability to protect themselves and the state, which invaded the so-called "separatists", and we know who they are," – said McCain.
Recalling the liquidation of opponents of Putin, in particular of Sergei Magnitsky, an American politician said: "Vladimir Putin is behaving with impunity as a thug and a gangster, which he is."
Recall that in July 2015, the President Petro Poroshenko in an interview with The Wall Street Journal said that Ukraine needs 1 thousand 240 anti-tank missile systems Javelin to deter Russian aggression.
"We need only 1 thousand 240 missile systems Javelin, and rightly so," – said Poroshenko.
In turn, informed the Ambassador of Ukraine to the United States Valeriy Chaly said that Ukraine expects to receive from the United States at least a thousand anti-tank missile Javelin in the case of large-scale Russian offensive in the Donbas.
Comments
comments