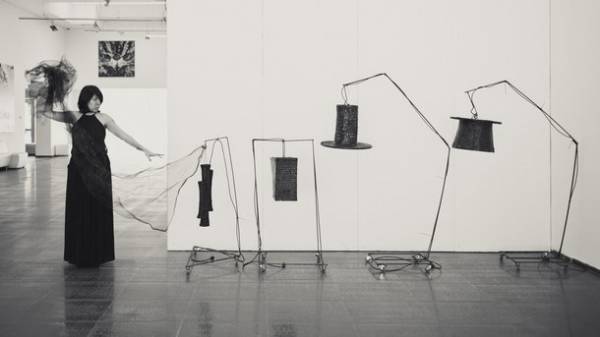 The lighting in the interior today — not only a functional necessity, but an object of design, creating an atmosphere and stylistic tone. For example, the most famous world exhibition ISalone, which takes place in Milan every two years, in 2017 the basic design theme of the year was the light. So we decided to trace the main trends in lighting, especially Ukraine and the Ukrainian design Bureau out on a world level in the production of author's lamps, representing them at major competitions.
Lighting design matter and modern technology. Increasingly, the interiors can be found electroluminescent lamp or led strips, and fixtures designed for energy-saving bulbs. About what the light in the trend, which lamps will not only light source, but the design object, and what tendencies prevail now in the world of design, we were told the Creator of the Ukrainian design Bureau Fild Denis Vakhrameev and designers Maxim Kamynin and Solmaz Fouladi.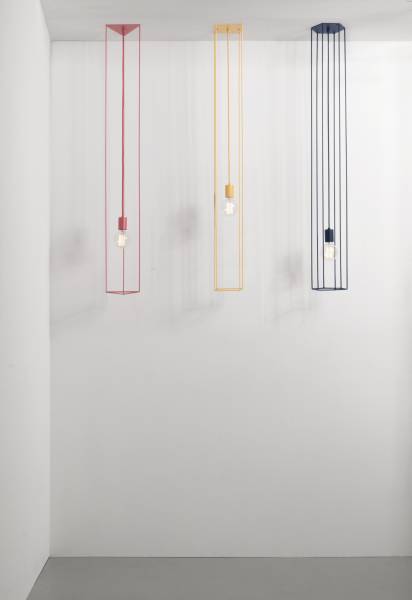 Chandeliers. Concise form, unusual colors and materials available
FASHIONABLE: SOLARUIM AND HANG
As with interior design, lighting, leader of the Scandinavian style, minimalist, eco-style and steampunk. They get along well in modern interiors, emphasizing the importance of lighting. Functionally, many designers refuse the light, preferring zoning: floor lamps, wall lamps, lamps on brackets. Spot lights in the complex ceiling designs in the past: it is enough to leave open wiring, hang it randomly on the ceiling, securing to different heights simple light bulb and minimalistic lamp from glass jars, metal or plywood. Lamps located at different heights, create volume and relief of the space, increasing the local lighting.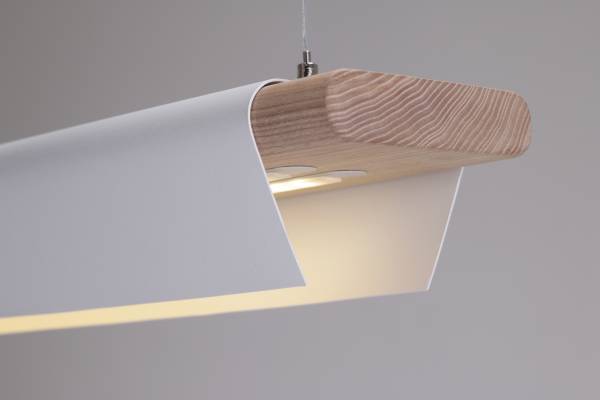 Fashionable. The combination of materials and shapes
Crystal, imitation of natural stone, thin delicate glass gave way to brutal metal, copper or aluminium household thick glass and all sorts of experiments with fine ecological materials, such as plywood or cardboard. Holds a precarious position in the Provence, which will decorate kitchen in a vintage style table lamps with shades made of textiles in small flower. You can find experiments with glass bionic (smooth, flowing) shapes, however, such lamps should not be much.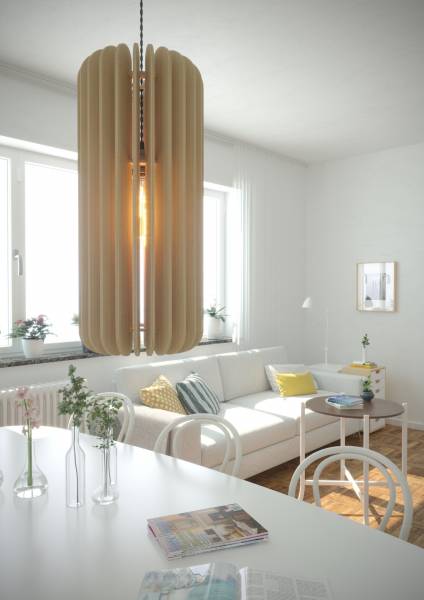 Stylish. Scandinavian style will support the plywood
When choosing lamps, don't be afraid of diversity — a combination of forms and materials is encouraged: in the same room get along a large floor lamp made of white frosted glass, hung on the wires of the lights and minimalist Desk lamp. But you should not interfere with classical lamps with crystal lampshades and modern brutal urban style in the form of a floor lamp — it will look ridiculous.
The combination of materials — wood and metal, glass and plywood — are increasingly found in the latest collections. Many domestic designers create collections of lamps, and the fashion world is better to go to them. In an average floor lamp prepare to pay up to 1 thousand UAH, chandeliers — up to 2-2. 5 UAH.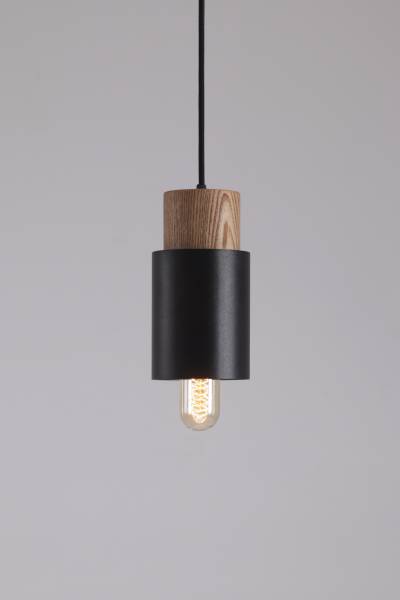 Safely. Beauty in simplicity
Comments
comments