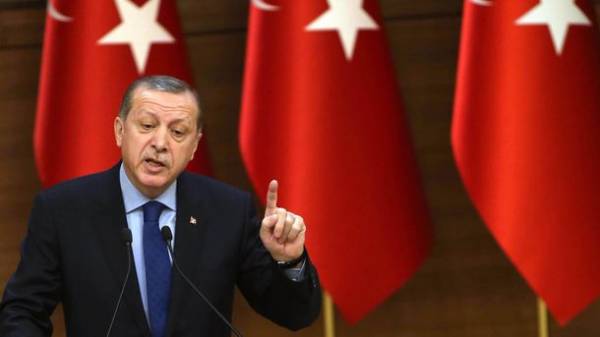 Turkish President Recep Tayyip Erdogan said that security forces of the country over the past half year have destroyed more than 3 thousand terrorists DAASH and 10 thousand PKK militants, reports UNN with reference to the Anadolu Agency.
Turkey is active in the fight against terrorism in the wider geographical area from Judy in the South-East of the country in the Syrian town of Jerablus, from Dim in the province of Sirnak in the town of al-Bab in Northern Syria. This was stated by the Turkish President Erdogan, speaking at the opening of a number of facilities in the province of Tekirdag.
According to him, Ankara is determined to counter manifestations of terrorism to their complete destruction. "In half a year destroyed more than three thousand terrorists DAASH, and more than 10 thousand militants of the PKK," said Erdogan.
According to the head of the Turkish state, the efforts of the security forces of the country in recent months, as government agencies detected and transferred to justice supporters of terrorist movements "Parallel state" led by Gulen Was.
Erdogan noted that Turkey needs to keep pace with modern processes. "Otherwise the country will lose in the development of half a century. Due to the constitutional referendum on 16 April it will be easier to resolve the challenges facing Turkey", – said the President.
Comments
comments