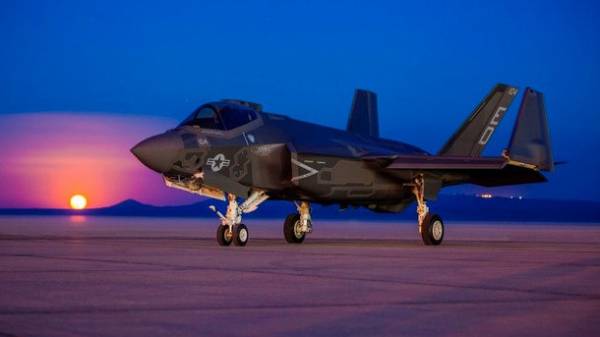 Military-US air force get deployed the first time their fighter-bombers of the fifth generation F-35A in Europe in the spring or summer of the current year. About it told journalists the head of the Combat command, U.S. air force General Herbert Carlisle, reports TASS.
According to him, the same fighter going in the future to steer in the Asia-Pacific region and the middle East. "I would expect them to deploy in the spring and summer. Europe, of course, is the place where we would like to send these aircraft. So I see that happening," said Carlisle.
"In addition, we have plans to send them to the Pacific. And we have plans to send them to the middle East in the not so distant future," said Carlisle.
However, he said that such a deployment in the middle East will not take place this year, and later.
In the US the F-35 is available in three different versions: for the air force, Navy and marine Corps. The model for the Marines capable of producing vertical takeoff and landing. Together with the United States in its construction, the F-35 involved eight countries: Australia, UK, Denmark, Italy, Canada, Netherlands, Norway and Turkey. In addition, it is assumed the purchase of the aircraft even Israel and Japan.
Comments
comments