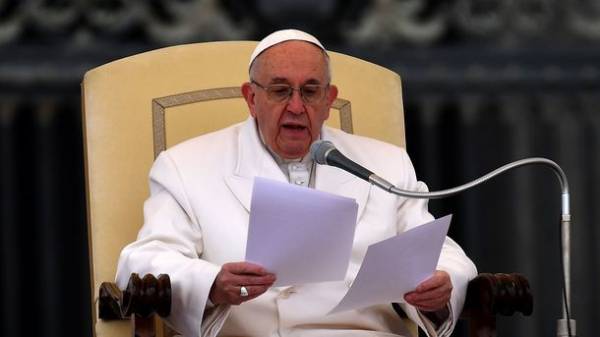 Pope Francis said that he intends to be sincere in the meeting with the President of the United States Donald trump at the Vatican, despite different views on many issues, reports UNN with reference to Reuters.
According to the Pontiff, he plans to be open and not biased towards the American leader. "Even if he thinks differently, we have to be honest about what each of us thinks," he said.
The Pope expressed the hope that he will find "at least half-open door" for dialogue with trump so they can together to help world peace.
The meeting is scheduled for may 24. Francis and trump have serious disagreements on the issues of illegal immigration and climate change.
We will remind, Pope Francis harshly criticized the treatment of refugees in the centers of their detention, also called a "suicide" that Europe closes its borders to refugees.
Comments
comments