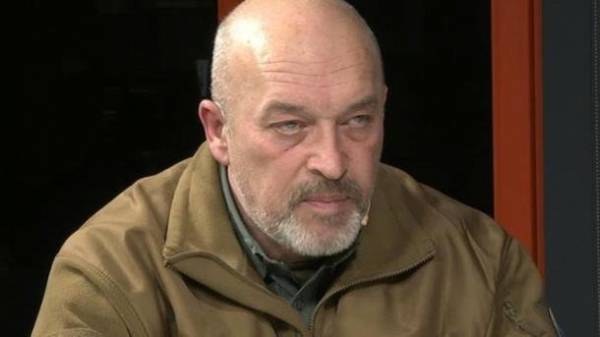 If the security Service of Ukraine officially confirms the presence of foreign politicians in the occupied Crimea, then they can face sanctions in accordance with Ukrainian legislation. This was stated on air of TV channel "112 Ukraine" Deputy Minister of the temporarily occupied territories Georgy Tuka.
He noted that this is not the first case of visiting foreign politicians of the occupied Peninsula and the SBU has a corresponding mechanism of action.
"This is not the first case and about those characters who make visits to the Crimea from time to time, the security Service and the foreign Ministry has a sequence of actions, so everything will be within the law. In principle, the same as it is now is a girl who has intention to participate in Eurovision from Russia," said Tuck.
Recall that for the illegal visit to the Peninsula without coordination with the Ukrainian authorities, these persons may be imposed sanctions in the form of prohibition of entry to Ukraine.
Also, the official suggested that, most likely, under the Ukrainian politicians, reported by the Russian media, refers to the leaders of the so-called "DNR" and "LNR".
"I expect that if this is confirmed, then we are talking exclusively about the personalities of the "of the Horde", that is uncontrolled territories – Plotnitsky and Zakharchenko, and the like. I do not think that the territory of Ukraine someone went to a bunch," added Tuck.
As reported earlier today, a delegation of about 20 European and Ukrainian politicians, arrived in the occupied Crimeato see how the lives of the Peninsula under occupation.
This was followed by reaction of the national security Council. The Minister Oleksandr Turchynov instructed the security service to check the information about the train of European politicians to the Crimea. In the case of confirmation, they can face sanctions.
Turchinov also said that, if confirmed the presence of Ukrainian politicians on the Peninsula, they face criminal liability.
Comments
comments