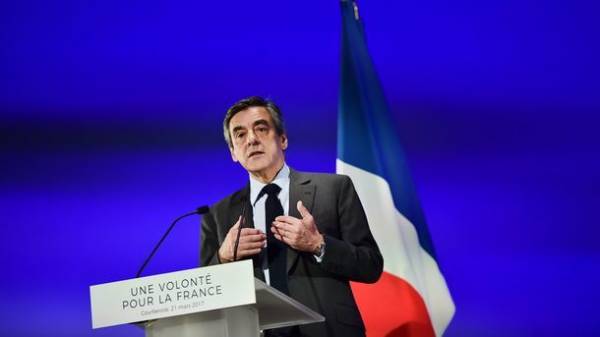 The candidate in presidents of France Francois Fillon has declared that Russia is "dangerous" and that the Russian political regime is not the same as Western democracy. This Fillon said at a press conference in Paris, according to Bloomberg, reports "Ukrainian truth".
Fillon said that Russia is a country with a "political regime, which is not the same as Western democracy."
"It's a dangerous country and we should carefully consider what strategy to use against her," said Fillon.
Bloomberg notes that his comments show the change since January, when on the eve of a meeting with German Chancellor Angela Merkel, he said it was "naive" to think that Russia could be "brought to its knees" by economic sanctions and advocated the convening of a conference on security, as soon as Russia will adhere to the Minsk agreements for peace in Eastern Ukraine.
Fillon also called Russia a "great nation" and said that democracy in Russia is not a threat to Europe.
As you know, the ratings Fillon began to fall after around him the scandal broke.
On 25 January, the weekly Сanard enchainé ("the Chained duck") published an article alleging that for several years, Penelope Fillon was listed as an assistant to her husband, at a time when he was a member of the National Assembly (lower house of Parliament), for which he received remuneration in the amount of 500 thousand euros.
Later, the amount obtained by allegedly illegal means has increased to 900 thousand Euro, and accusations of fictitious work in his father was advanced to the son and daughter visit.
Financial news launched an investigation on the matter.
Comments
comments