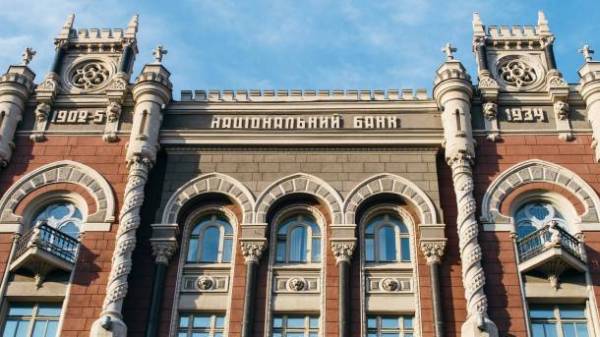 The national Bank of Ukraine in connection with the recent events of the blockade of the occupied territories of Donbass, in particular the recent decision of the national security Council, intends to revise macroeconomic forecasts. This is stated in the report of the national regulator is on Facebook.
In NBU note that recent developments in the country requires further study of their potential impact on the economy and their accounting in the macroeconomic projections of the programme of cooperation with the IMF.
"The national Bank also plans to revise its macroeconomic projections taking into account the effect of the trade embargo ORDO. Updated macroeconomic forecasts are provided by IMF," – said in a statement NBU.
It is also reported that on Monday, March 20, will be an extraordinary meeting of the Committee of NBU on monetary policy, where this issue will be discussed.
We will remind, on March 15 at the NSDC meeting, President of Ukraine Petro Poroshenko decided to temporarily completely stop transport – automobile and railway – from the occupied territories of Donbass.
After that , the Council supported the proposal of the President in connection with the seizure of the Ukrainian enterprises and the deterioration of the situation in the zone of the military operation in the Donbass.
As stated by Prime Minister Vladimir Groisman, energy and economic blockade of the Donbas occurred not in the interests of Ukraine , and threatened rapid economic growth.
According to calculations of the Ministry of Finance, the loss of 40 businesses ORDO as a result of the ban on the movement of goods across the demarcation line in the Donbass will deprive the Ukrainian budget about UAH 2 billion in tax revenues.
Comments
comments