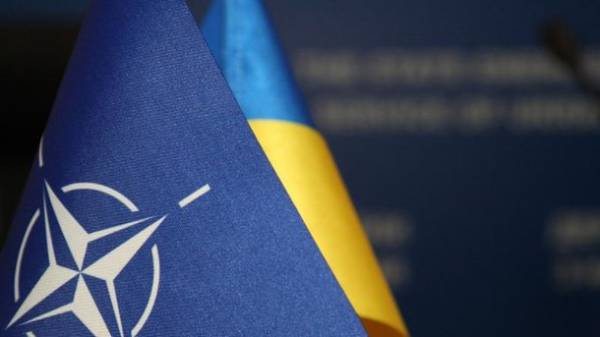 The special representative of the State Department of the United States of America in the Affairs of Ukraine, Ambassador Kurt Volker in Brussels holds meetings with representatives of the European Union and NATO.
Walker recalled that before he had the opportunity to visit Eastern Ukraine and Kiev.
"Yesterday in Paris I met with the French and German representatives to obtain their vision of the channel process. In Brussels, I will meet with representatives of the EU and NATO. In the evening I will go to Vienna, where he will hold discussions with the OSCE, and wind up in London on way to Washington" – detailed Walker agenda.
According to the Ambassador, he also wants to "speak with the Russians".
"The next step will be coordinated in Washington. After this visit, during which we have a chance to talk with our friends and allies, where we are, there will be a discussion with the Russians," said Walker.
See also: Inthe question of security in the Donbass it is important to discuss with Moscow – Walker
The special representative stressed that the United States is very important to resolve this "active conflict".
"The US is trying to be more involved in this issue because the Secretary Tillerson asked me to meet with everyone and gather opinions, where we are and what we should do. I'll report and work on next steps as the US can join it," he said.
Walker believes that the current conflict is increasingly becoming Russia's "road problem".
"We have to change the status quo. At the meeting, the President (United States – Ed.) Trump with the President (of Russia – Ed.) Putin trump said that the decision of the Ukrainian question, it is important for US, as it is an obstacle to improving relations between the U.S. and Russia. And Secretary Tillerson at a meeting in Kiev made clear what the goal: the United States and is a common position with the EU and NATO allies and Russia have signed on to this through the "Minsk process" – our goal is the restoration of the sovereignty and territorial integrity of Ukraine and the security and safety of all citizens of Ukraine, regardless of nationality or religion," said Walker.
As stated earlier, Kurt Volker, Ukraine needs to provide lethal weapons to protect against the aggressive actions of Russia.
In turn, the Kremlin called the statement by the American provocation, and warned the Ukrainian side of the action, which can lead to the escalation of the conflict.
Comments
comments