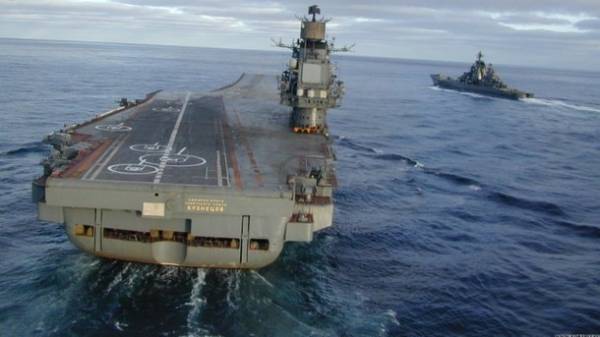 Repair the long-suffering Russian aircraft carrier "Admiral Kuznetsov" will cost the Russian budget of 65 billion rubles. About this report "Izvestia" with reference to sources in the Navy and the shipbuilding industry.
It is noted that the service life of the carrier has expired and now he will try to give a second life.
The plans of shipbuilders is to equip the aircraft carrier with the latest technologies and weapons.
According to sources, at this stage still continues to count the cost of repairs, however, it is now called, the fabulous bag. According to preliminary estimates, repair "Kuznetsov" will cost not less than 65 billion rubles, but may be more. This cost estimate has already pledged about 30 billion for various developmental works.
"The task of repair "Kuznetsov" unique, — said one of the interlocutors. Usually when upgrading takes place only in the restoration of technical readiness of the ship. But in the case of "Kuznetsov" new equipment, components and assemblies must be installed so that extend the service life of the vehicle at least 20 years.
Russian aircraft carrier performed the task in the framework of the operation in Syria since November 8, 2016. In the course of performing tasks off the coast of Syria the Russian force lost two fighter – su-33 (December 5, 2016) and MiG-29K (November 15).
Comments
comments