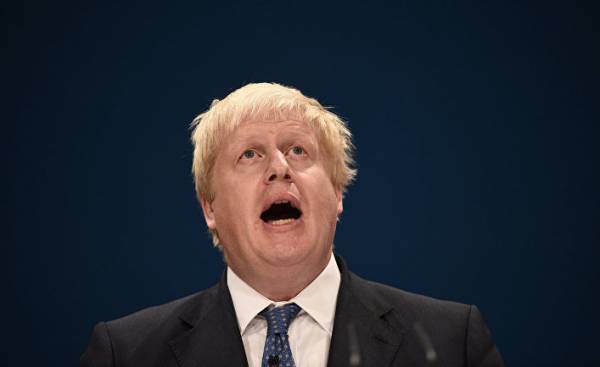 The Minister of foreign Affairs of the United Kingdom stated that his country has no evidence and documentary evidence, preparation of a new Russian hacker attacks against America and Europe.
According to the news Agency Sputnik, Boris Johnson (Boris Johnson), the British foreign Secretary, said in London do not have any data on the participation of Russia and Russian hackers in new attacks in Europe and the United States. However, there do not intend to change the position in relation to Moscow.
On Monday 13 March 2017, he said that Britain is not ready to confirm information about the involvement of Russia in the new cyber attacks against Western countries. The foreign Minister of the United Kingdom also explained: "We know nothing as to what Russia is trying to attack our democratic institutions. Specific evidence, we do not have".
Johnson added that "on the other hand, Russia has all the opportunities to strike such blows". It shares the dual approach adopted by the Prime Minister of the UK Teresa may in relation to Russia, based on the principle of "to cooperate, but beware," or to cooperate, but not to change their positions.
The Minister of foreign Affairs of great Britain intends at the end of March, during a meeting in Moscow with his Russian counterpart Sergei Lavrov to discuss bilateral relations, the Syrian conflict and the situation in the East of Ukraine. Recall that the last visit of the British foreign office to Russia was held in 2012.
The British foreign office, dealing with the preparation of the visit of the foreign Minister, made it clear that the upcoming visit of Boris Johnson to Russia does not imply the normalization of relations between London and Moscow.
Comments
comments