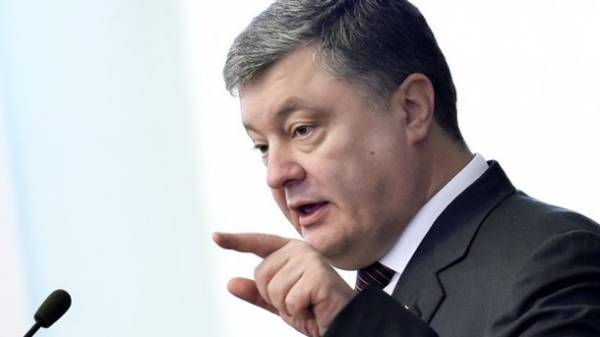 The President of Ukraine Petro Poroshenko said early parliamentary elections in the country. He stated at the exhibition in honor of the 100th anniversary of the Central Rada in the Historical Museum, the press service of the head of state.
According to him, early parliamentary elections in Ukraine most of all, the Kremlin is interested.
"In the four years of the Ukrainian national revolution of the last century, the power in Kiev changed at least 14 times. Who from this easier? Who, besides the Kremlin, has received full control over the Ukraine by as much as seventy years. Therefore, Moscow wants is now the power in Ukraine changed with the same regularity. Russia has always used to their advantage the benefits of democratic systems in neighboring States. And now the loosening of the situation in our country from within is one way a hybrid war against Ukraine, the Kremlin" – said Poroshenko.
The President noted that he does not support early elections.
"Since under the Constitution, the decision on early parliamentary elections, and the dissolution of Parliament takes the President of Ukraine, I want to stress again that the early parliamentary elections in which, first of all, Russia is interested, I do not support. So, they will not" – said the head of state.
Earlier, the speaker of the Verkhovna Rada Andrei Parubiy said that early elections to the Parliament would destabilize the situation in Ukraine. According to the speaker, Parliament in its current composition has large potential to work.
Comments
comments