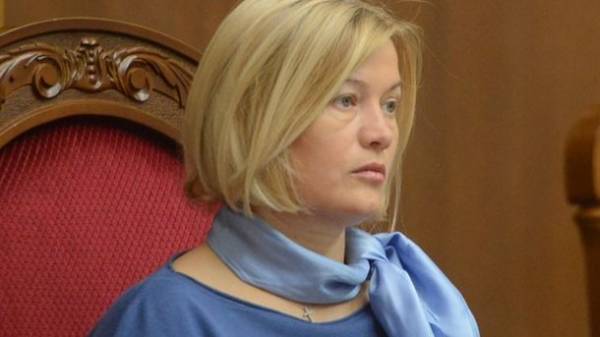 The militants confirmed that they hold in captivity 71 Ukrainian. About this Facebook said the representative of Ukraine in the humanitarian sub-group of the TAG, the first Vice-speaker of the Verkhovna Rada Irina Gerashchenko.
"ORDO confirmed the retention of 71 Ukrainian, 56 in ORDO including all of our military in Makeyevka colony, ORLO – 14. While OGLO stated that check information on the content of 6 Ukrainians, including journalist Stanislav Aseev, and Ukrainka (she has hearing problems), Ludmila Surzhenko, which a few days ago disappeared for KPVV the Village Lugansk", – she wrote.
Gerashchenko said that the representatives of the militants again cynically pretend play by Stas Aseeva, illegal content of which is already a month can't officially confirm.
"At the same time me personally once again surprised by the position of the OSCE and their coordinators whose job is to insist on the provision of reliable, accurate and timely information about the hostages in ORDO, not only to Express concern," she added.
Also, as reported by Irina Gerashchenko, representatives OGLO said that the Ukrainian court judge Rudow, who a few months ago, I was arrested when traveling in the occupied territory for his mother's funeral and then a few months in prison in Lugansk (all this time he figured in the lists of hostages), is released.
Read also: Donbas the militants ' checkpoint a woman died
"The most problematic questions, ORDO 63 requires the release of criminals who have nothing to do with the conflict in the Donbass, ORDO in a categorical tone require the release of these criminals," added Gerashchenko.
According to her, the Ukrainian side is ready to compromise, following talks in Skype is scheduled for July 31.
Earlier, Russian representative at the talks in Minsk , Boris Gryzlov announced that the prisoner exchange may be implemented according to the formula "all for all".
Comments
comments