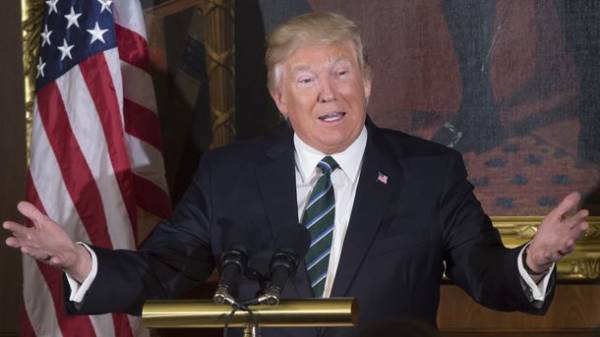 There is no evidence that "trump tower", where before the inauguration of lived President of the United States Donald trump, was under observation before or after the election, said the Senate Committee, reports "Russian Service of BBC".
Thus, the Republican Senator Richar Burr, who heads the Senate Committee on intelligence, has rejected accusations of trump in the wire, pushed them against his predecessor of Barack Obama in the beginning of the month. Earlier Thursday, the speaker of the house of representatives Paul Ryan also said that "no wiretapping was not."
"Nightmare! Just found out that Obama organized a "wiretap" my tower just before the victory. Haven't found anything. This is McCarthyism!", – posted March 4, the President on "Twitter". No evidence of wiretapping, he has not presented.
On Wednesday, trump continued to insist on their accusations against Obama, saying on Fox News that "the wire includes many different things." He also hinted that more information about the alleged surveillance may be released in the coming weeks.
The statement of the President of the United States of wiretapping should not be taken literally, as stated previously, the press Secretary of the White house Sean Spicer. "The President used the word "wiretapping" in quotes, which meant the observation and other activities in the broad sense," said Spicer told reporters.
"There are many tactics that can be used to track someone through wiretapping or other means," he added, without going into details. Spicer also said that trump was not accused of anything specific its predecessor.
As reported, Donald trump has accused Barack Obama of tapping phones in his campaign office in Trump Tower.
Comments
comments