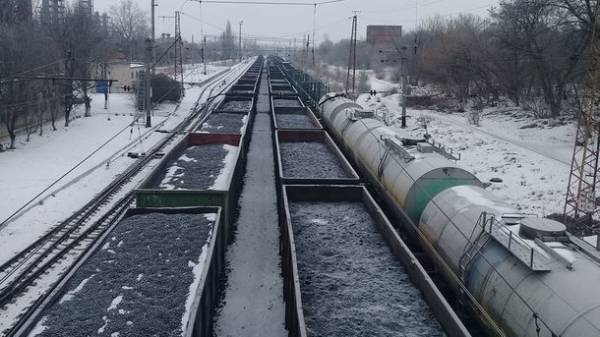 The Council for national security and defense today to consider the issue of energy security of Ukraine and the lifting of the blockade on Donbass. This was stated during the solemn meeting dedicated to the Day honoring participants in hostilities in other States Ukrainian President Petro Poroshenko, reports 112.ua.
The national security Council are going to find a way to replace the blocked coal from the occupied territories of Donbass.
"Today at the NSDC meeting will consider urgent measures to neutralize the threat to the energy security of Ukraine. We will take additional decisions on the diversification of sources of energy coal, not forgetting that the coal that is mined in the occupied territories, it is our, Ukrainian, and should take their share in the energy balance of the country. We will find the optimal ways to unlock and protect the rights of citizens", – said the President.
Also Petro Poroshenko said that the Ukrainian government was instructed to revise and limit the list of goodsthat are allowed to be transported through the line of collision in the Donbass, and law enforcement agencies tasked with combating smuggling.
Comments
comments