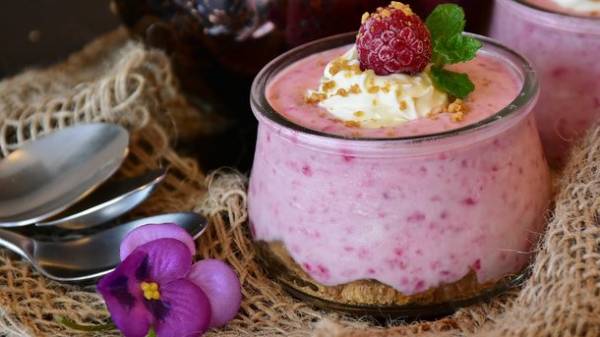 Breakfast cannot be skipped. About it in one voice say doctors and nutritionists, because Breakfast gives energy for the whole day and causes the body to work correctly.
We should not forget that the first meal should be as useful and correct, reports Lisa.
American doctors researched a lot of foods and their effects on the body and as a result has identified the 10 best breakfasts.
1. Oatmeal
In the first place was the oatmeal. Boil the water or milk instead of sugar is better to add honey. Not superfluous will be berries, dried fruits and nuts.
2. Muesli
This mix of cereal and other food is cooked much faster porridge — it can just pour the milk or yogurt.
3. Omelette
The perfect serving of Breakfast — omelette of 2-3 eggs. Add herbs for more flavor and pleasant aroma.
4. Cereal with yogurt
Good alternative to the usual oatmeal. You can try this delicious recipe with added oatmeal.
5. Fruit salad
The beauty of this dish is that its preparation you can use any fruits available in the fridge. Chop the ingredients, season them with lemon juice, add 100 grams of natural yoghurt and your healthy Breakfast is ready.
6. Sandwich
The main rule of healthy Breakfast No. 6 — make a sandwich with whole grain bread. On it put a piece of cucumber or lettuce leaf and top with a cheese or boiled chicken.
7. Homemade cheese
Cottage cheese or homemade cheese is not only useful but also very tasty. Mix it with your favorite fruits and berries, add honey or yogurt.
8. Buckwheat
Greetings from my childhood! Buckwheat with milk is rich in protein and iron. This Breakfast is especially beneficial to children.
9. Salad with avocado
In avocado contains large amounts of vitamins (E, b, A, C, K, PP, folic acid), minerals (calcium, phosphorus, potassium, iron, sodium, sulfur, copper, chlorine, iodine, magnesium, boron, cobalt, manganese, etc.) and monosaturated fats that are well absorbed by the body.
10. Bananas and apples with oatmeal
In tenth place was the dish — a cross between muesli and porridge.
Drinks
As for drinks, experts recommend starting the day with plain water. Can add a slice of lemon. Also healthy drinks in the morning are considered fresh orange juice and green tea.
Comments
comments