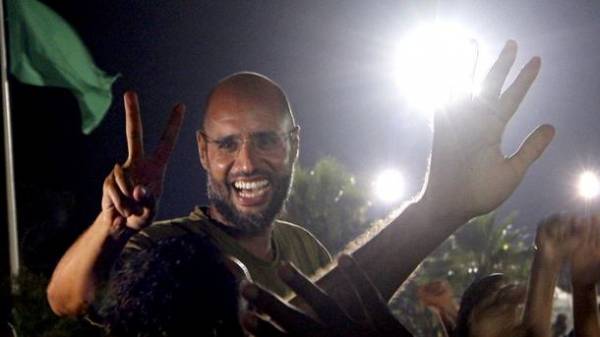 This week there appeared information that the Russian military is in Egypt on the border with Libya. The Agency Reuters with reference to sources in the Egyptian security services and the US state Department reported that the airbase in the town of Sidi Barrani in 100 km from the Egyptian-Libyan border deployed a detachment of Russian special forces (22) and the drones of the Russian Federation. As told the Agency the Egyptian sources, the Russians are also on the base at Mersa Matruh, about 200 km from the border with Libya.
Earlier there was information that in Libya, some operations are held in the Russian private military company "RSB Group". According to Reuters, in 2016, the mercenaries worked for several months in that part of Libya which is under the control of the commander of the Libyan army of Caliph Haftarot. Then there was the message that these operations killed a Russian mercenary. The head of the "RSB Group" Oleg Krinitsyn the Agency told RBC that the company has cleared the plant in Benghazi after the official reference to him in Libya, however, has denied participating in combat operations.
Official Moscow does not recognize the preparation for the introduction of its troops in Libya, is divided into several parts.
The East of the country is under the control of the Parliament and its speaker Aqeel Saleh ISA, and in the West in the capital Tripoli ruled formed with the support of the UN and the EU, the government of national consent headed by Faeza al Barragem. The Islamists control the South and the Sahara desert.
NEW LEADER. Associated with the family of former Libyan leader Muammar Gaddafi people believe that preparations for the campaign, the end result of which should be the return to power of Saif al-Islam Gaddafi – son of the slain leader.
"Despite the in absentia death sentence by court in Tripoli, Saif is on the loose and lives in a Villa in the town of Zintan, 150 km from Tripoli. At first for the rebels now became his faithful companions, – told the "Today" Paris publisher Omar harfouch, who keeps in touch with the family of Saif Gaddafi. – The last time Saif has increased the influence among the leaders of the clans in the country, he successfully opposed the Islamists and keep in touch with politicians in different countries of the world. In him I see a leader who is now able to unite Libya. Sounds like he puts Moscow, where soon will move his mother. Moscow, which actually fulfilled its mission in Syria, intends to consolidate its positions in Libya and Gaddafi's son to do this for her".
Recall that Muammar Gaddafi was killed by Libyan rebels in October 2011, six months after the beginning of the civil war in Libya.
Comments
comments