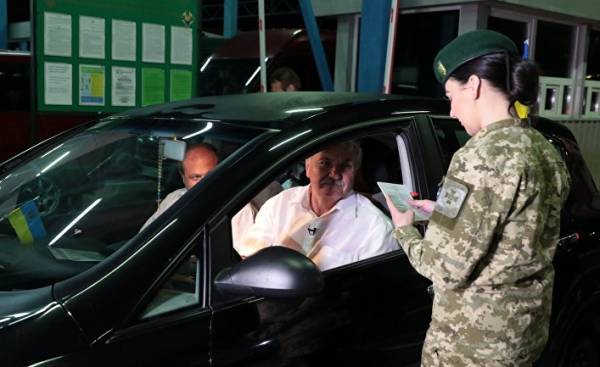 This Sunday we, Ukrainians, got a big piece of freedom. If we want to go to the European Union, in any case, do this every year millions of our citizens, we now don't have to go to located a few hundred kilometers of the Consulate and there subjected to humiliating procedures and pay the visa fee. Citizens of member countries of the European Union have long had the ability to freely enter into our country; and now we are finally able to enjoy visa-free travel. Our "evromaydan", our protests, our fight for something that was more of a legal state, transparency and democracy contributed greatly to our part. I was born in 1991 and me today the same age as independent Ukraine, and I, like many of my friends and colleagues and received important experience people are able to change something.
We fought for a closer relationship with the European Union, many paid for it with his life, but we now see appeared first successes.
Soft Western bed
However, having received a new freedom, we again ask ourselves important questions. Every time I visited before the EU, every time I lay on these soft Western quilts, I felt it was good to be able to be there. To feel a new texture of life, to see her, to touch her. It's kind of like trying on a new dress in the store. Select the appropriate size and twisting back and forth in front of the mirror. It's like looking at yourself in a new way- it's actually me?
And then returned home. I don't know, maybe I have some kind of quirk, but I almost always want to return home. This generation is both happy and unhappy, it constantly lives on the brink, on the verge of emigration.
Emigration — how attractive that sounds. Our country is at war, and the light of a better ordered life, and long-awaited reforms only shines from afar. Today, many Ukrainians think about emigration.
When it comes to Ukraine, my friends abroad say: here we have something that makes them all the time to visit us. "This incredible spirit," they say for a bottle of beer. Spirit? The spirit of beer? Wine spirit? Or, still, a timid breath. However, overall, I understand what they mean. They mean what in the world is usually called "Slavic soul".
Here are our people. They are my first and last reason to stay in Ukraine. The reasons for this differ from those that people come to us in order to travel or spend money (on sex tourism it is not). These people in our country experience an exotic adventure; but for us it is the most authentic form in order to enjoy themselves.
A rich country of poor people
It is sometimes said that the eyes of Ukrainians is sanctified otherwise. Yes, this is due to our "hearts". With the efficacy of our decisions and actions. Willing to give the shirt and sometimes with a desire to usurp every last drop.
Austrian writers and journalists Martin Pollack (Martin Pollack) and Karl-Markus Gauss (Karl-Markus Gauß) called his book on Galicia "Rich country of poor people" (Das reiche Land der armen Leute). This is a very precise definition. But I'd otherwise defined Ukraine — "a poor country of rich people". Because we are rich in the intangible sense of the word. So pulsing our destiny. It consists of stories in which "slurry blooming flowers", as it says in one poem Hryhoriy Semenchuk. If I intend to leave the country? Of course, I'm going to travel. Just for that I have to find time and money for the tickets. But I'll always come back. This I promised.
Olesya Yaremchuk (26 years old) was a scholarship student in Germany. She is a journalist and editor of a publishing house "Choven" in Lviv (Lemberg).
Comments
comments