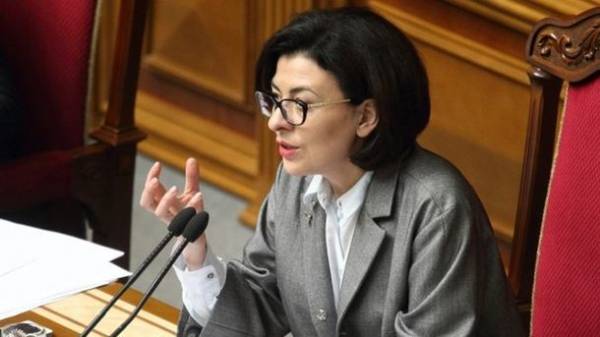 Vice-speaker of the Verkhovna Rada Oksana Syroid considered the arrival of the military in the Parliament hall and seizure, therefore, decided to close the morning session of Parliament. She told reporters on the sidelines of the Parliament, reports NewsOne.
According to her, her frightened men in military uniforms, entered the courtroom.
"When I'm meeting and see that the door of the Lodge of the government come the men in military uniform and go to the podium, I thought it was a seizure of the hall of parliamentary sessions and parliamentary rostrum. I was forced to adjourn the sitting," said Syroid.
She added that she will appeal the Prosecutor's office and the SBU, as the deputies had no right to turn on the microphone after the session and they took the supremacy of Parliament.
"In addition, you can see that goes… I don't know what it is, but someone gave permission to turn on the microphones in the hall of parliamentary sessions. Unknown people turn on the microphones, and the deputies actually usurped the role of the speaker and Vice-speakers, because there's no one there, and continue what you heard in the plenary hall," – said Vice-speaker.
As reported, the morning session of Parliament was closed after the speech, the people's Deputy Yuriy Birch, who proposed to go to the podium policeman, injured yesterday in conflict with the Parasyuk.
Comments
comments