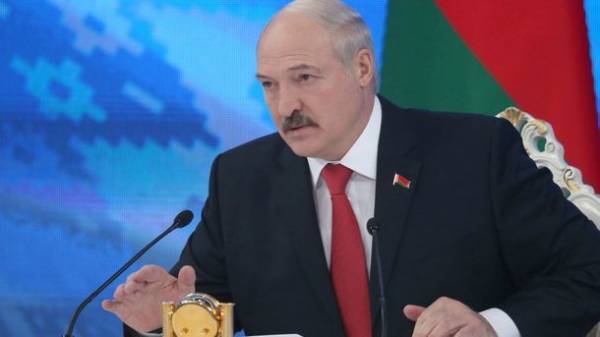 President of Belarus Alexander Lukashenko held on Thursday in Minsk a meeting with members of the IMF mission, the purpose of which is to discuss "important issues in the country", reports RIA Novosti.
"Thank you arrived in Belarus at my request so we could discuss literally 1-2 question… I do not negotiate, called you, because I know that you are actively collaborating with our experts… I just Have a couple of questions that I would like to discuss with you: for me, for the country they are very important," – said Lukashenko during a meeting with the Foundation staff, led by head of the IMF mission in Belarus by Peter Dolman.
Belarus in talks with the IMF on a new cooperation program, which is expected to be supported by a loan of about $ 3 billion under of 2.28% per annum for 10 years. The negotiations linked to reforms in the Belarusian economy. In February, Belarusian authorities said that Minsk and the Fund were to agree on two issues — tariffs for housing and communal services and management of state-owned enterprises. The first Vice Prime Minister Vasily Matyushevsky said that clarification of these issues is in a "high readiness" and "left to make a political decision."
Earlier, Lukashenko said that the EU must be preserved at all costs.
Comments
comments