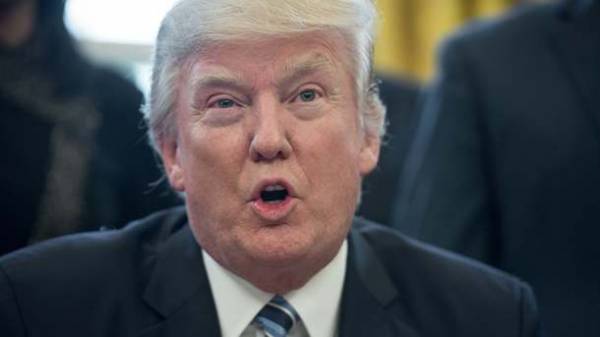 The white house has called the upcoming publication of the tax Declaration of the President of the United States Donald trump in 2005 to be illegal.
"When you are so desperate for ratings, are you ready to break the law and to promote the news about the two pages of the tax Declaration a decade ago," — said in a statement the White house, quoted by AP. "It is absolutely illegal to steal, and to publish tax returns," reads the statement.
Leading channel MSNBC Rachel Maddow said earlier that it was the tax Declaration of the trump for 2005. She promised details on Tuesday night live.
In response, the White house said trump in 2005 paid $ 38 million of taxes on income of $ 150 million. Trump "was not obliged to pay more than the law requires," said a White house spokesman.
Trump in the election campaign was the first in four decades the candidate of the largest party, who has not released his tax returns. Political opponents claimed that trump can hide low tax rate, obtained by using the loopholes in the legislation. Also, the tax Declaration can talk about the details of the business of trump, unknown to the General public.
American middle-class families usually spend on taxes at least one third of their income. Very rich Americans often pay less in percentage terms, particularly if you live on investment income that are not subject to income tax. Big business is also available all sorts of tax deductions that are unable to individuals.
Trump to be elected President was known as a businessman and showman. It is believed that he is a billionaire, but it is unknown, since tax returns trump was not published and because it is a priority business, real estate, valuation of assets is difficult. Most experts doubt that the state of the President of the United States reaches $ 10 billion, as stated by trump. Forbes magazine estimates the state of a tramp in $ 3.7 billion.
Comments
comments