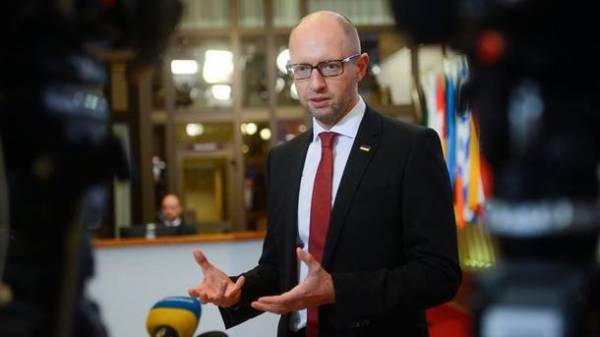 Interpol has officially denied the Russian request for an international wanted list ex-the Prime Minister of Ukraine Yatsenyuk Arena. About it on Twitter said the head of the MIA of Ukraine Arsen Avakov.
"Interpol on may 3 officially refused Russia the absurd accusation and the request for international arrest warrant for Arseny. Guska provocation to burst," he wrote.
Nterpol 3 travnia itsuno Vdovin Russie absurd zvinuvachennya I sapit on Mineralni rozshuk schodo Arena. Gbcio provocation burst. pic.twitter.com/F6ttfKBH9O
— Arsen Avakov (@AvakovArsen) 3 may 2017.
Earlier Avakov reported that Interpol has taken note of his appeal and denied the petition of the Russian Federation about the search Yatsenyuk.
As reported, Russia has addressed in the Interpol with the request to declare the international wanted list Yatsenyuk. In turn Avakov addressed Interpol with a letter of the groundlessness of accusations, voiced by the Russian side.
Comments
comments