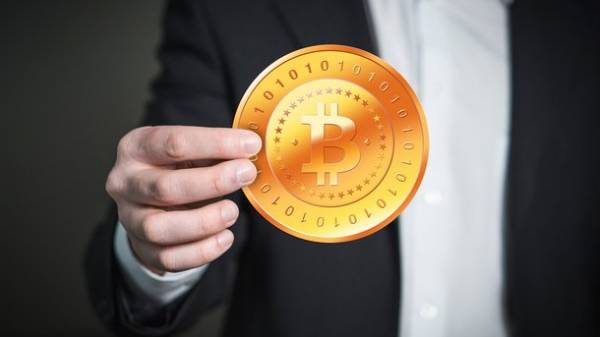 Over the weekend, the cryptocurrency Bitcoin is a classic, not the new Bitcoin Cash – has risen to a new record, topping the mark of 3 thousand dollars for one bitcoin. Moreover, several popular cryptocurrency exchanges, including Coinbase and Kraken, was given for one bitcoin, more than 3 thousand dollars.
Now the cost of a unit of bitcoin has grown even more and more than 3,2 thousand dollars. Earlier in may, the exchange rate of Bitcoin for the first time exceeded 2 thousand dollars, and in the beginning of June the currency has reached almost 3 thousand dollars, but then went sharply down to 2.6 thousand dollars. In July, the course altogether for the first time in two months fell below 2 thousand dollars, writes TechCrunch.

Current another rise occurred a few days after the split Bitcoin in two varieties: classic bitcoin (BTC) and Cash (BCC). The necessity of this step due to its excessive popularity, or rather, the lack of "space" in the block and, as a result, the long "queues" transmission is one transaction sometimes had to wait a few days.
The result of the new jump rate, the market capitalization of Bitcoin has crossed a new milestone of 50 billion dollars. Given the current rate, the total value of all bitcoins in circulation exceeds $ 53 billion.
As for the new bitcoin, after splitting all available at the wallets of users savings "doubled" and they got the same number of new coins Bitcoin to Cash (BCC), which can be spent independently. At the time of the launch of a new BCC was worth 7-8 times cheaper than bitcoin (BTC) is about 350-370 dollars, but for the first day, the cryptocurrency has shown a growth of 120%, becoming the third largest capitalization after Bitcoin and Ethereum classic. However, the next day the rate of new bitcoin fell to $ 220. To date, one Bitcoin Cash estimated at 261,41 dollar.
SEE ALSO
The Rothschild Foundation has invested in Bitcoin
Experts are quite skeptical about the prospects of a new kind of bitcoin, which at the moment, by and large, is not particularly valuable, if you forget about the stock races. This may change in the future, if the new currency would receive support from all market participants, but while the miners have given priority to the classic bitcoin.
Comments
comments