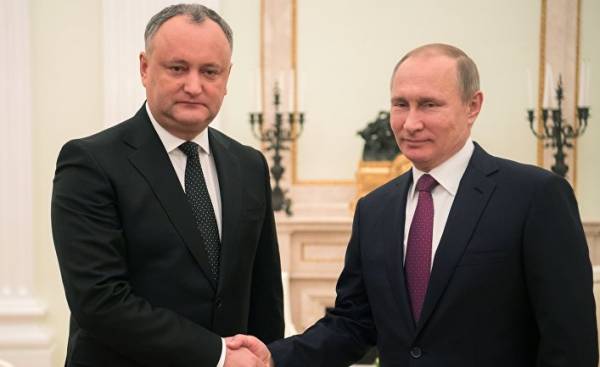 The Trustee of the President of Moldova Igor Dodon and ion Ceban has commented on the election of the former President of Romania, Traian băsescu, the honorary Chairman of the party of national unity (GNU) and the statements of Romanian politics that the Dodon — poodle Vladimir Putin, which the Russian President "carries" to the event. In a message on Facebook ion Ceban called it "boorish behavior".
"Mr. Traian Basescu will not surprise anyone with his vocabulary. We all know, the more his frustration, the more poison. Mr Basescu knows that winter is not summer, but still does not understand that Moldova is not Romania. Here the boorish behavior quickly waiting for political punishment. Receiving a kick at home, Basescu can get the same thing. Get including from their fellow unionists of the past and present," wrote Cheban.
We will remind, earlier Traian Basescu criticized the policy proposed by Dodon.
"Putin already has gorgeous Labrador, but he needs the poodle — Dodon, whom he can take to events. He wants to bring Moldova to the Russian Federation, always ready to attack this territory. How great is the malice of those who drags Moldova in the arms of the Russian Federation to stay only app? The Republic of Moldova is now part of the EU market, the majority of exports go to the EU. You are no longer dependent on the Russian Federation. Romania offered Moldova a loan of EUR 100 million and the other equivalent to help. Russia in return has provided Moldova gas at a price 20% more expensive than Germany," he said.
We will remind, the national unity Party organized on the eve of June 25, the first extraordinary Congress. It was attended by over 1200 delegates and guests from Moldova and Romania, including representatives of Parliament and local public administration.
During the Congress, Traian Basescu, was unanimously elected honorary Chairman STUMP. In addition, the participants decided not to appoint a Chairman STUMP until then, until it is resolved the legal side of the issue with the Moldovan citizenship Basescu.
Comments
comments