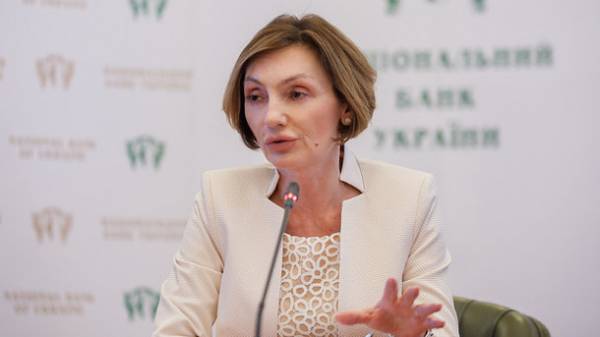 The national anti-corruption Bureau of Ukraine (NABU) has questioned the Deputy head of the National Bank of Ukraine (NBU) Katerina Rozhkova in the case of abuse. This was stated by the Director of NABU Sytnyk in an interview with "Mirror of week".
"Interrogated as a witness at the moment. To date we have no suspects. Legal assessment of actions of employees of Bank involved in this case, will be given the results of the investigation," – said Sytnik.
SEE ALSO
In Parliament talking about the election of a replacement Gontareva as the head of the NBU
As you know, in 2015, the Kyiv Prosecutor's office opened criminal proceedings against the head of the NBU Valeria Gontareva under part 2 of article 364 of the criminal code – "abuse of power". In August 2017, the Pechersk district court of Kyiv ordered the Prosecutor General's office of Ukraine to resume the investigation against Gontareva.
We are talking about a letter written Gontareva the head of the Supreme Court of Ukraine with a request to take decisions in respect of 11 banks. Their regulator declared bankrupt, but they were trying to reverse the decision through the district courts. The plaintiffs saw this as a sign of pressure on the court.
Comments
comments