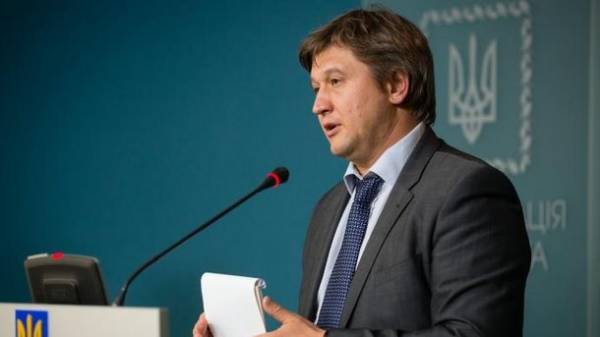 The government of Ukraine will publish the text of the updated Memorandum of cooperation with the International monetary Fund (IMF) after the text manifests the Foundation itself. This was stated by the Minister of Finance of Ukraine Alexander danyluk.
"Why so far not made public the Memorandum? Just the document after the decision of the Board of Directors of the Fund, the IMF publishes first. And then we published it. Remember, the IMF decision is expected March 20", – Danilyuk wrote on his page in Facebook.
Danilyuk noted that the Memorandum "no surprises".
"Spelled out all those reforms that have been prioritized in previous memoranda, in the coalition agreement and in the plan of the government," the Minister said.
[/CODE]
The Minister also said that cooperation with the IMF over the past two years helped Ukraine to double the reserves of the NBU, to stabilize the hryvnia exchange rate to reduce the budget deficit, and five times to reduce inflation.
"Implementation of important reforms have allowed us to return to economic growth (in the last quarter, this indicator reached 4.7%). The government continues to work to improve social standards, to facilitate doing business and encourage investment," – said danyluk.
We will remind, Ukraine a few days ago agreed on the final version of the Memorandum of cooperation with the IMF. As a result, this month the government expects to receive next loan tranche of one billion dollars.
Ukraine and the IMF in March 2015 signed a Memorandum of economic and financial policies which the country should undertake in the framework of the extended Fund (EFF).
Just program worked for Ukraine of about $ 17 billion of which have already been allocated 7,7 billion dollars.
So, in September 2016 after a delay of a year, the IMF has approved granting Ukraine the third tranche in the amount of one billion dollars.
Comments
comments