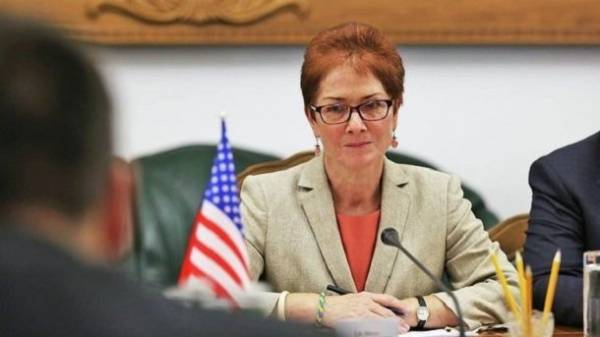 Reform in the energy sector and increasing tariffs was correct, but very, very difficult decision, which allowed to increase Ukraine's energy security and reduce dependence on Russia. About this at the conference "Transformation'17: what will the reform change in the lives of Ukrainians", said U.S. Ambassador to Ukraine, Marie Yovanovitch.
"It was the right, very difficult and unpopular decision. It is also a question of energy security. The implementation of this solution has done much to improve the energy security of Ukraine and reduce its dependence on Russia. Previously, 7% of GDP the government spends on subsidizing companies, now as energy companies the government receives revenues. But Yes, it was hard for people and unpopular decision", – said the Ambassador.
Another example of difficult reforms, according to Marie Yovanovitch, the nationalization of PrivatBank.
"It's the biggest Bank privatization that took place ever and anywhere. Otherwise, the Bank would simply have gone bankrupt. You know, it is the largest Ukrainian Bank, the people there were savings. If the Bank went bankrupt, it would be reflected very negatively on the lives of Ukrainians. And the government should be commended for this reform. In the long run this decision will ensure the population's access to credit", – said the Ambassador.
As reported, on March 1, in Ukraine significantly increased the electricity tariff.
Comments
comments