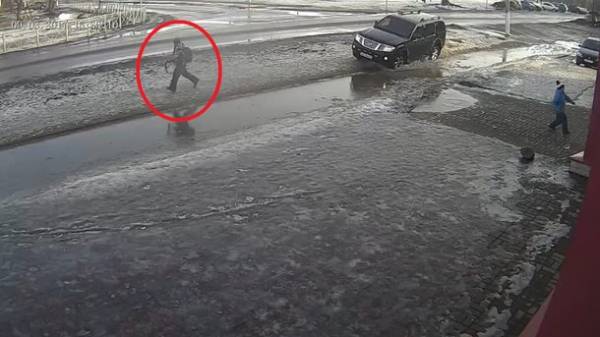 Vladimir Belsky, 52-year-old driver, who yesterday made arrival on the child, and then forced the boy to kneel, is now in jail. Police arrested him at night on the Moscow highway. Vladimir Belsky along with his wife went to Moscow. During the arrest, did not resist and was quiet.
We will remind, incident has occurred in the city of Priozersk of Leningrad region of Russia. The driver of the SUV, who did not like that students were aiming at his car from a Gumball machine, I decided to educate the children, knocking one of them. Then he was forced to stand of the child 15 minutes on the ground on his knees until the police arrive, which Belsky himself has caused.
Currently Vladimir Belsky delivered to the investigator where he conducted the necessary investigations. In the near future will address the issue of presentation of the charges against him and remand.
As noted on the website of the investigative Committee of the Russian Federation, Vladimir Belsky instead to turn himself to investigators, hiding and gave comments to journalists, justifying and refuting accusations.
Criminal proceedings were instituted under article "Hooliganism". In addition, the investigators will examine the actions and omissions of law enforcement officers who arrived on call and sent an aggressive driver.
 
Comments
comments