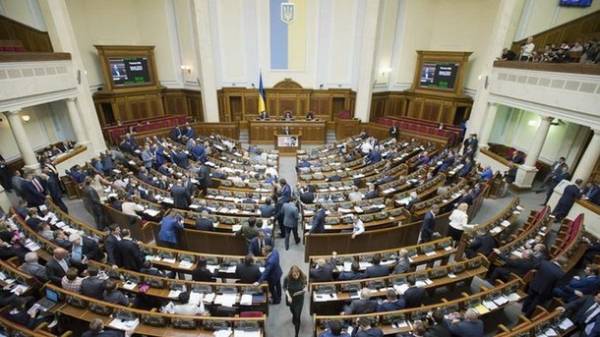 The head of the parliamentary Committee on financial policy and Bank activity Sergiy Rybalko (fraction "Radical party") welcomes the decision of the Council of national security and defence of Ukraine (NSDC) at banks with a share of Russian capital.
While Rybalko noted that such a decision should have been taken two years ago.
"Two years ago we held a joint meeting with the Committee on the fight against corruption and crime and appealed to the leadership of the national security Council with the fact that today there are problems with the presence of Russian banks in the financial market of a country at war. Unfortunately, the response was not received. I welcome today's decision, but why it was not accepted two years ago?",- said the head of finkomitet of Parliament.
As reported today, 15 March, the Council instructed the National Bank of Ukraine (NBU) and the security Service of Ukraine (SBU) during the day to make suggestions on sanctions against the banking institutionsin whose capital there is a share of state banks in the Russian Federation.
Earlier , the NBU has said that it is ready to impose sanctions "dochek" Russian banks in Ukraine after the corresponding decision of the NSDC.
We will remind, today the Sberbank of Russia in Ukraine has imposed restrictions on cash withdrawals limit is 30 thousand hryvnia per customer per day. Also the limit applies to the withdrawals of deposits. Sberbank is called temporary restrictions and explain the violation of the schedules of collection of branches and ATMs branch network. Earlier in Kiev activists walled office of Sberbank of Russia. Discontent led to the decision of the savings Bank working with customers "citizenship" of the so-called "DNR" and "LNR".
As it became known on 7 March, Sberbank has agreed to serve customers with unrecognized by the international community and Ukraine "passports" so-called "DNR" and "LNR".
In turn, the Minister of internal Affairs Arsen Avakov criticized the actions of the Russian Sberbank. He said that after that, the Bank can't work in Ukraine and urged the NBU to impose sanctions.
As is known, the savings Bank of Ukraine operates as a subsidiary of the Russian financial institutions, but operates under the legislation of Ukraine.
Comments
comments