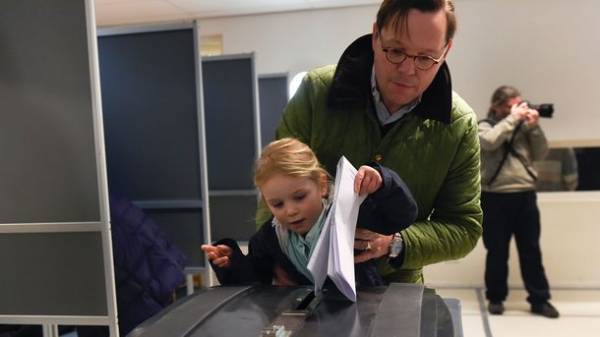 Elections in the Netherlands will allow us to estimate how deeply populism has penetrated into the heart of Europe. This writes Bloomberg, Recalling that the "Liberal party" Mark Rutte in today's elections you have to confront the "Freedom Party" of Geert Wilders, who calls to exclude the Netherlands from the European Union and to forbid immigrants to enter the country, reports ZN.ua.
Thus, as noted, the populist attempts to take advantage of the wave of nationalist sentiment in Europe, which appeared after Brexit and the victory of Donald trump in the United States.
"The election in one of six of the founding members of the EU will be the main test of strength and resistance to the spread of populism in 2017. Consider them as the barometer for voting in France and Germany, which have the largest economy in the Euro area", – stated in the article.
"We see how the right-wing extremist parties in the Netherlands, France, Italy, say they want to hold a referendum on EU membership. But if someone calls for referendum, it's not just about membership in the Union, it will be a referendum on the Euro. So, we can very quickly return to the position where it was in the summer of 2012," – said the head of the German Institute for economic research Marcel Fratssher, Recalling the crisis in Greece has put the Eurozone on the brink of collapse.
We will remind that today in the Netherlands holds parliamentary elections. About 12.9 million Dutch are eligible to vote. The stations closed at 22:00 Kyiv time. Then the exit polls will unveil its preliminary results. It is expected that around midnight it will be clear which party won more votes. Official final election results will be announced March 21. Dutch media reported a high turnout. Two hours in the cities have voted 10% of voters.
Comments
comments