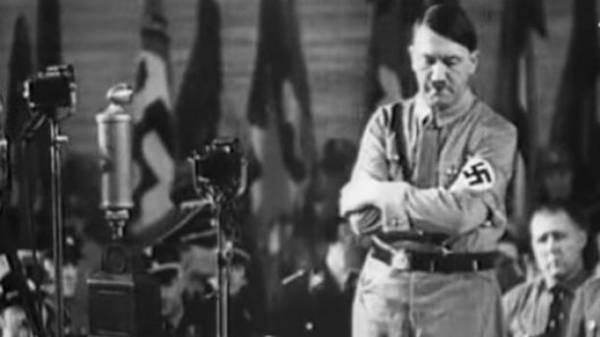 In the small Italian town of Salo opened the exhibition "Museum of madness", which presented a picture of Adolf Hitler, writes Corriere della Sera.
According to the publication, the exhibition presents a small oil painting of Hitler.
"This is not art, but a piece of shit, picture of a desperate man. It's not the job of the dictator, and the work of a scoundrel," he described the picture of the organizer of the exhibition Vittorio Sgarbi.
Previously, the painting has never been exhibited, it was brought from a private collection in Germany.
In addition to paintings, the exhibition presents 200 works, dedicated to the "political madness".
The exhibition will run until November 16.
It is known that in his youth Hitler was fond of painting and twice tried to enter the Vienna Academy of fine arts, which was not adopted due to the lack of abilities.
Earlier it was reported that Hitler's book "Mein Kampf" became a bestseller in Germany.
Comments
comments