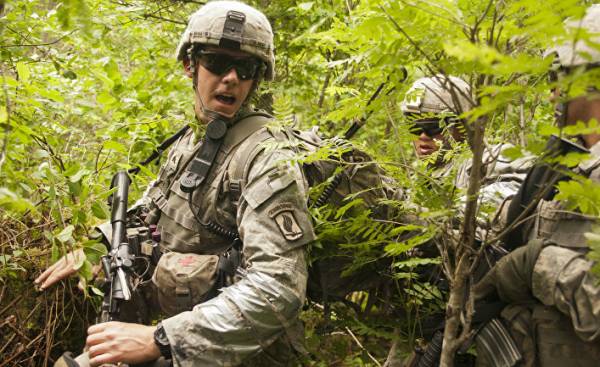 Estonia and Russia have a long common history. The country seceded from the Soviet Union in 1991. The last red army troops left in 1994, and the Baltic country with the Soviet past 10 years has become a member of the EU and NATO.
Fear of Russia again began to raise its head in the Baltic States after Russia annexed Crimea in spring 2014. In July 2016, NATO has taken the decision to send battalions of its troops to each of the Baltic States and in Poland.
Estonian Tapa military base spring will arrive British infantry battalion NATO. Reporters asked residents what they think about arriving battalion. It seems that ordinary citizens of Estonia belong to Russia calmer than most politicians.
"I see no reason to attack Russia"
The views of residents about arriving battalion NATO and Russia was divided. As far as we know, a large part of the population initially supports the entry of Estonia into NATO, the Estonians feel safer as a member.
"I think most Estonians with approval refer to the arrival of the troops of the coalition. Maybe some Russians are not sure about it. They believe that Russia never invaded Estonia. In their opinion, the arrival of military personnel is unnecessary," says 22-year-old Olari, Papenberg (Olari Pipenberg).
According to Pipenburg, life is safer if the country is a NATO member. Allies and membership in the coalition create a sense of security.
"I see no reason why Russia could attack Estonia or other Baltic countries. It would be very bad for the Russians themselves. Russia's policy is bad, but about Russian I have nothing bad to say I can not. Actually, Russians are very friendly people."
The young man says that the arrival of a battalion of NATO would be beneficial for the city. Increase the number of jobs, because the soldiers want, for example, to go in your free time in a restaurant.
"In Estonia today everything is concentrated around Tallinn and small towns are dying. There are no people, because everybody wants to go to work in the capital. I study in Tallinn University on the programmer".
24-year-old worker of the social sphere Moorits Marit (Marit Moorits) believes the Russian attack is possible, therefore, Estonia's better to be in NATO.
"At least the media are spreading information that we need to fear. I think it's good that NATO troops will arrive to us. But no one can guarantee that NATO will help us, if war breaks out," he Moorits.
"There is no reason to fear Russia"
In accordance with article 5 of the NATO Charter member of the coalition will assist, if one of them is attacked. 28-year-old karmo Sule (Sule Karmo) believes is absolutely obvious.
"If Russia wanted to invade Estonia, it would come with tanks and seized it. We would not be able to fight even with the help of NATO troops. Although we are in NATO, they probably would not have to risk your life for us and to get involved in a war with Russia. All would be bad," says Sule.
Sule discusses the issue with three of his comrades. Fear of a Russian attack seems funny.
"Are you afraid of me?" − jokingly asked his friend Sule 26-year-old Russian-speaking resident of Estonia Denis Zakharov.
Zakharov says that in Estonia do not apply to him special due to the fact that he speaks Russian. This is due to the fact that in the East of Estonia, many Russian-speaking. He has no specific opinion on Russia and NATO troops.
"The city will have a lot of restaurants. For a local business is good."
Sule strictly says that, in his opinion, no reason to fear Russia. We are talking about a neighbor of Estonia, near the Sule a lot of Russian friends. He believes that Russians are more open than Estonians.
"But if you talk wider, aware of the tension between Russia and Estonia. Politicians want to increase that tension, and people go on about them. Better for people to think for themselves. We have a joint history and support of NATO. No one wants war or conflict. Don't believe the Russians want it."
Comments
comments