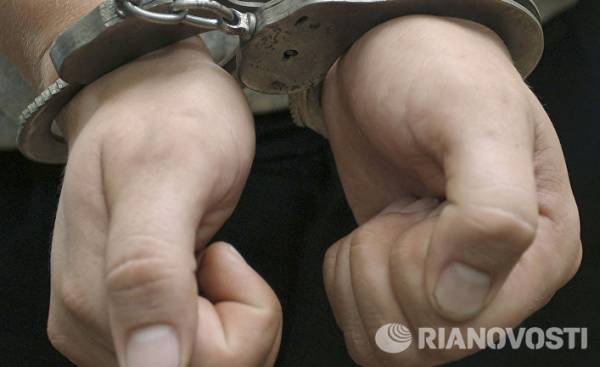 This story is like a screenplay for a sequel to the famous canadian film "Eastern promises", showing in colors the life of the Russian mafia. However, this is not fiction, it is reality: the criminal grouping from Kemerovo, which left the police and the Civil guard of Spain, existed in fact, and its leader was hiding in the Spanish province of málaga, in the town of Mijas, whence controlled "Empire".
Vyacheslav Gulevich, the leader of the largest Russian criminal organization involved in drug trafficking, were detained during a joint operation by the Spanish police and the police of the Republic of Estonia under the name Fulcrum-Carinatus. Meanwhile, three of his associates were detained in Tallinn.
The investigation began two years ago in Estonia and was precipitated by the events of September 2016, when the settling of accounts between criminal gangs was killed Nikolai Tarankov, Russian criminal authority in Estonia. Tarankov held the power over the underworld completely in his hands, he received money from various criminal organizations based in his country, heading in the so-called "common Fund" — the General Fund, which uses the majority of criminal gangs of the former Soviet republics.
He was not averse to any type of criminal activity: the illegal arms trade, drug trafficking, extortion, prostitution, human trafficking… And, as is customary in all criminal spheres in the former Soviet space, he has acted as arbitrator in case of disputes between the other bosses.
Since 1990-ies, Tarankov led the so-called gatherings, which was collected 15 of the most influential thieves in law. At one of these meetings Tarankov refused to support Victor Sparrow, who, until that moment, controlled delivery of amphetamine in Estonia and has lost the value of one million euros. The latter organized the assassination Tarankova, received a bullet in his head. Thus began the war between the different clans, who divided zones of influence and areas of criminal activity.
Vyacheslav Gulevich — the main purpose of the operation Fulcrum-Carinatus — was the leader of the criminal group in Kemerovo, which was mostly engaged in drug trafficking. According to official information, he settled in Spain to build a base there to control criminal activities and to launder funds obtained illegally.
In addition, Gulevich went to Spain for reasons of safety: because at the time, he was the right hand Tarankova, he feared reprisals. So, in June in Reus (Tarragona, Spain) shortly after crossing the Spanish border was detained Paata, Cahokia, one of the killers hired to eliminate it.
The purpose of the visit Sookie to Spain was the elimination of Gulevich. The investigators found that Gulevich was in control of its illegal activities from Mijas. Under the pillow he was holding a huge knife. Agents confiscated his accounting records, hidden cash and various computer media.
Comments
comments