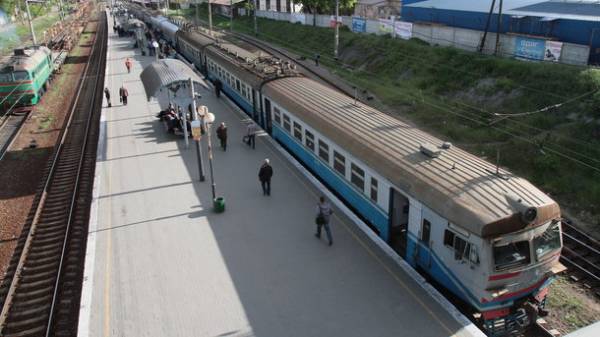 According to the law on railway transport, to buy and renovate trains in Ukraine "Ukrzaliznytsia" together with the cities. But local budgets for 26 years money was not allocated never, as the funds of the railway workers is not enough, says the head of the Department of suburban passenger transportation "Ukrzaliznytsia" Volodymyr Skoblenko.
Over the past 16 years, the Park has decreased by 52 of the carriage 44 and diesel trains. Because of this, the commuter trains have declined from 10 cars on route to the eight-six, and on some routes the travel of the train of four cars.
"The pace of ageing of the Park of electric and diesel trains are far ahead of the pace of its updates. Since 2009, not bought any electric trains for suburban communication", – says Vladimir Skoblenko.
According to official data, the average age of trains reached 33.5 years, and the number of passengers-beneficiaries – 80%. Ukrzaliznytsia also notes that electric trains in 2017 will continue to operate in their areas: "Cancel routes in 2017 is not planned, but there are cases of cancellation of suburban trains for a few days due to maintenance works". After the exhaustion of the period of work train sent for overhaul. In 2017, the railway workers are planning a major overhaul of 10 electric trains of the suburban message.
The reasons for the aging fleet of trains – a large number of beneficiaries and the underfunding of the state sector. According to the former Deputy Minister of infrastructure Alexander Cava, in all countries, trains are losing money, but investing in them the state. In Ukraine, the operation of trains is ensured only by the budget of "Ukrzaliznytsya".
Wear Ukrzaliznytsia is a systemic problem and not exclusive to suburban commuter rail, and regional and cargo. According to the Director of the Center for transport strategies Sergey Vovk, Ukraine needs to adopt a new law on railway transport with the mechanism of compensation of travel, as well as to monetize the benefits. Also, the new law will give a chance to private companies that will invest in passenger transport.
Comments
comments