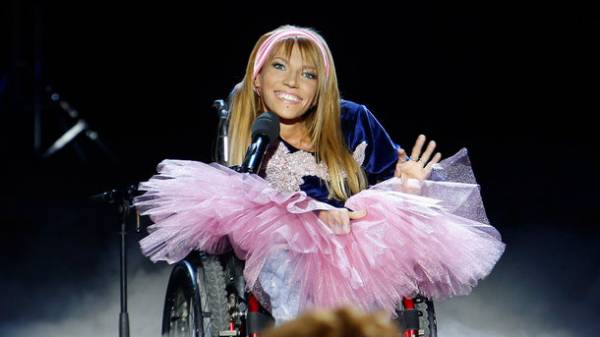 The Kremlin confirmed the visit to occupied Crimea by the Russian participant of Eurovision-2017 Yulia Samoilova. The journalists said the press Secretary of the Russian President, Dmitry Peskov.
To the question whether the provocation part in the contest in Kiev, Russian singer, visited occupied Crimea, Peskov said: "In Crimea there were all practically there are no people who have not been to the Crimea."
"It's still international competition and the country-the organizer of the contest should follow the rules by which this contest is held. I would not began to use such words as provocation. It is the choice of the actual Russian TV channel that directs to the participants. Nothing provocative here do not see", – said Peskov.
He also noted the desire to avoid "any politicisation of Eurovision". "We believe this is unacceptable from the point of view of prospects of development of this international competition," – said the press Secretary of the Russian President.
Peskov said that the artists are in the Eurovision song contest "sing, not make political statements".
As it became known, Russia at the international musical contest Eurovision-2017, which will be held in Kiev, will present the singer with disabilities Yulia Samoilova.
Note that in Russia there were different names of performers who could go to represent Russia at the Eurovision song contest in Ukraine. Thus, among the potential contestants were called Joseph Kobzon, Sergey Shnurov (band "Leningrad"), Yuri Loza, choir. Aleksandrova.
Comments
comments