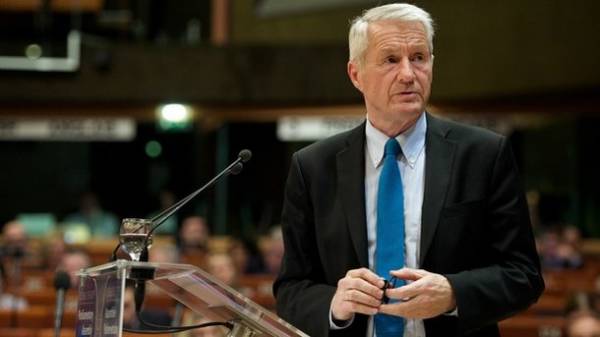 The Council of Europe Secretary General thorbjørn Jagland called for dialogue between the government of Turkey and the Netherlands after the diplomatic scandal that occurred at the weekend. This is stated in his statement on the website of the COE.
He urged the diplomatic conflict to dialogue.
"The situation now is hurting diplomacy and democracy, and we can't afford to have it escalated. Activities in the framework of the campaign abroad require close cooperation between the Turkish authorities and their foreign counterparts. All parties involved must agree on the forms of such events through constructive dialogue and with sufficient time to provide the necessary administrative training," – said in a statement Jagland.
Note that we are talking about the referendum on 16 April on proposed changes to Turkey's Constitution on the sharp expansion of the powers of the President. Ankara urged to attend and to vote for Turkish citizens living in other countries.
In the Council of Europe believe that all public meetings and political campaigns undertaken in the member States of the Council of Europe should be carried out in accordance with the national legislation of these countries.
Recall that the scandal began with the fact that on Saturday, March 11, Netherlands has banned Charter flights to the Turkish foreign Minister, who had intended to hold a campaign meeting with Turks living in Rotterdam, on the eve of the constitutional referendum.
After President Recep Tayyip Erdogan warned that the Netherlands "will pay" for the removal of the Minister and for not let the Minister of foreign Affairs for planned rallies.
Comments
comments