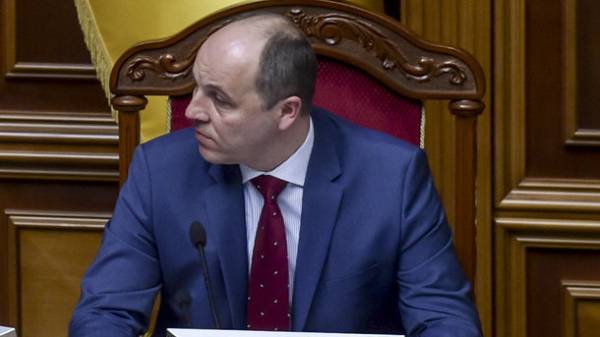 The head of the Verkhovna Rada Andrew Parubiy is going to submit to the vote of the Parliament the bill about the responsibility of people's deputies and public employees for dual citizenship. He said this at the conciliatory Council, reports UNIAN.
According to him, the working group has already prepared the corresponding bill, which defines the accountability mechanisms for individuals with dual citizenship.
"If a person has dual citizenship, he can't occupy high positions in the Ukrainian state, and accordingly, there should be a mechanism to recall such a person," – said paruby.
He said he expects to bring the matter in Parliament this week.
"I hope that this week, I am sure this week we will be able to submit (for consideration by the session hall. – UNIAN), and even higher is the likelihood that the President would define as an emergency, and consider at the session of the Verkhovna Rada of Ukraine", – assured the Chairman of BP.
Earlier, the leader of Radical party Oleg Lyashko said that MPs should not have citizenship of other countriesas provided by the Constitution, and demanded law enforcement to take on this issue.
Comments
comments