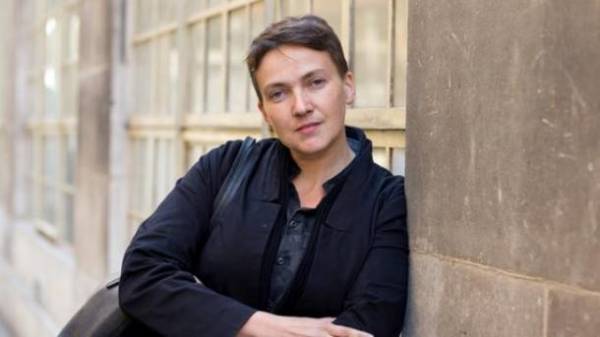 The people's Deputy Nadezhda Savchenko on 7 March, testified in the security Service of Ukraine in the case of the leader of the so-called "LNR" Igor Plotnitsky, of her visit to Donetsk and about the assassination of people's Deputy Anton Gerashchenko. Comments about this TV channel NewsOne was told by her sister, Vera Savchenko.
According to her, the Hope was interrogated by the SBU as a witness for different cases.
"SBU has fueled Hope as a witness, she came in for questioning on March 7 and communicated with the investigators," – said Vera Savchenko.
She also said that the cases she testified.
"Because now comes the process according to Igor Plotnitsky, the kidnapping of Hope, there were questions about the man who kidnapped her, about the assassination of Anton Gerashchenko, on the visit to the occupied Donetsk," – said Vera Savchenko.
As reported head of the SBU Vasily Gritsak, Nadezhda Savchenko had not agreed with the Ukrainian authorities and law enforcement agencies of their trip to Donetsk to visit the prisoners.
Recall, February 24, Nadezhda Savchenko went to ORDO, where, with the assistance of the militants in the presence of Russian journalists she met with the Ukrainian prisoners.
Comments
comments