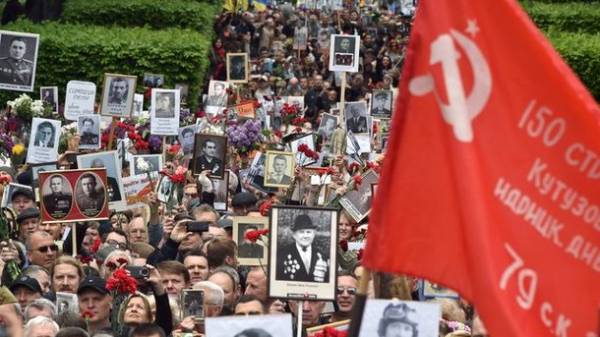 The detention of peaceful protesters because of the nonviolent use of Soviet symbols is a violation of freedom of speech and freedom of peaceful Assembly. This was stated in the human rights organization Amnesty International.
"The ban on symbols associated with the Communist party and the Soviet past (adopted in may 2015, the laws on "decommunisation") is a violation of the right to freedom of expression and detention of peaceful demonstrators is a step in the restriction of freedom of speech and peaceful Assembly by the Ukrainian authorities," – noted in Amnesty International.
Pravozashitnikov call for the release of all detained protesters, and effectively and impartially investigate all cases of violence during demonstrations.
"The detention of civilians and the ban of Soviet symbols is invalid. Such measures not only free the Ukraine from Soviet legacy, from draconian laws and practices of the Soviet era, but on the contrary bring with them us and our country," – said the Director of Amnesty International in Ukraine Oksana Pokalchuk.
As reported, on may 9 in Ukraine, despite the increased attention of the national police and the national guard, without incident has not done. Was "hottest" in Kiev, which threw smoke bombs, while police detained about 30 people (about 50% of the total number in the country).
Comments
comments