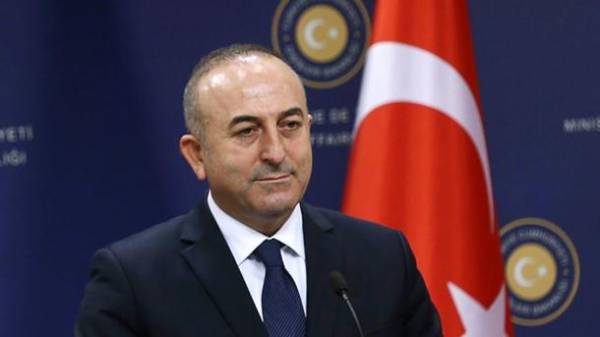 Foreign Minister of Turkey Mevlut Cavusoglu responded to criticism of Ankara's statements of German Chancellor Angela Merkel. Reported by the Daily Sabah, reports "Ukrainian truth".
"We are not saying that the current German administration – Nazis, we are actually told that their practices are reminiscent of the Nazi" – said Cavusoglu.
Earlier, Merkel said that the statements of Turkish President Recep Tayyip Erdogan and members of the Turkish government in regard to Germany is so misplaced that they cannot comment seriously.
As you know, the dispute between Berlin and Ankara intensified following the words of erdoğan that Germany is resorting to "practices of the Nazis."
So he responded to the ban in several German cities in the speeches of Turkish officials who were supposed to campaign for constitutional reform which will strengthen the powers of the President.
Previously, Germany was banned two statements of the Turkish politicians who had to campaign for the amendment of Turkey's Constitution. On Sunday, President Recep Tayyip Erdogan has compared such bans with a policy of the Nazis.
In response, German Chancellor Angela Merkel said that the comparison of the actions of the German authorities with the policy of the Nazis is inappropriate, they cannot be justified.
Comments
comments