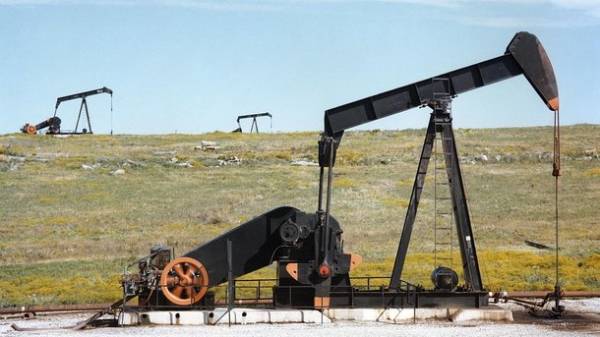 Oil continues to fall at auction on Thursday, March 9 – the price of Brent crude has dropped below 52 dollars per barrel, WTI – below $ 50 per barrel for the first time since December of 2016.
As of 12.40 in Kiev the price of April futures for WTI decreased by 1.81% – to 49.37 per barrel.
The cost of may futures for North sea petroleum mix of mark Brent lose 1,68% – to 52,23 per barrel, price later contracts fell below $ 52 and 12.58 in Kiev futures traded at 51.67 USD.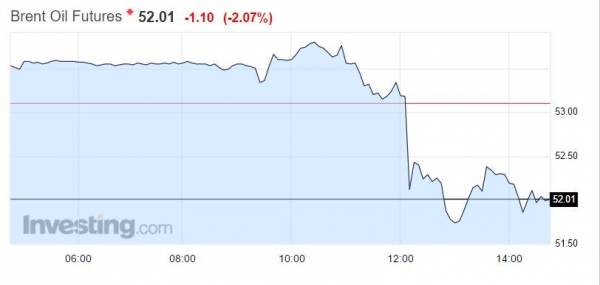 Note that Brent crude has fallen in price to less than $ 52 per barrel for the first time since December of 2016.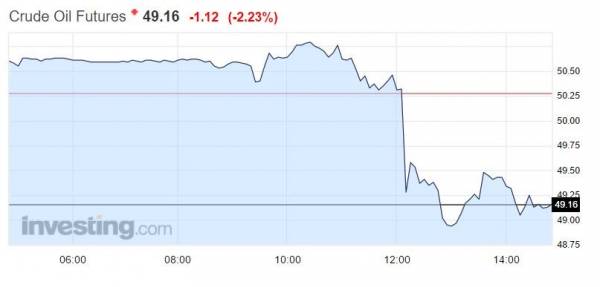 THE REASON FOR THE PRICE DROP. According to Saxo Bank analyst OLE Hansen, a sharp price drop on Thursday could be explained by the fact that traders have stopped betting on further gains ahead.
According to Bloomberg, the fall in oil prices began after the publication of government data that production cuts by OPEC countries and States joined them was not sufficient to reduce the supply of oil to the United States.
While petroleum reserve reached a record level in 528,40 million barrels, and inventories of crude oil increased from 24 February to 3 March by 8.22 million barrels, writes the WSJ. These figures far exceeded the expectations of analysts, who expected growth of stocks of 1.7 million barrels.
On the same day made a statement the head of the French company Total Patrick Puyang plans to invest in ten major projects worldwide.
"Today I can announce that we have a strategy that includes ten projects in the next 18 months in different countries", – said the head of Total.
In addition, according to Puyang, a new wave of the shale revolution in the U.S. will be a key factor for the oil market in the near future.
"The situation with production in the US – as you know, they want to return to coal mining, efficient mining, – will be a key factor for the market in the near future", – said Puyang.
Oil prices rose after November, 2016, was reached an agreement on stabilizing the oil market. Then the country-members of OPEC agreed to cut oil production by 1.2 million barrels per day from January 2017.
Arrangements have also been joined by several countries outside the organization, including Russia. They have committed themselves to reduce production by 558 thousand barrels per day.
High oil prices had reached 3 January 2017, then for a barrel of Brent on the London stock exchange gave of 58.37 USD.
Comments
comments